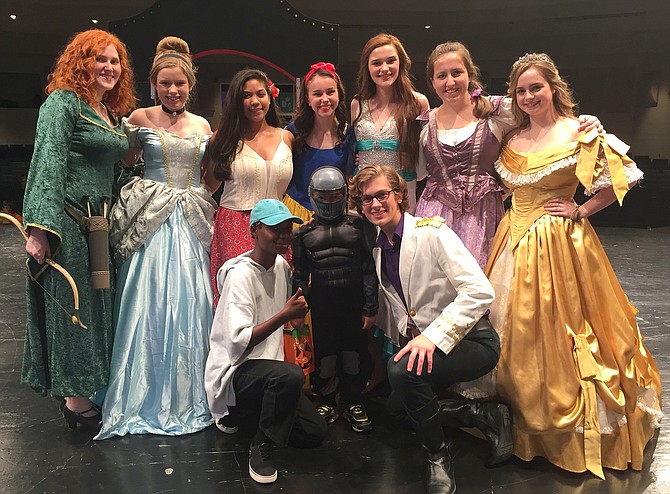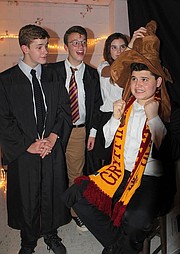 It's almost time for pumpkins, autumn leaves and Halloween. And for thrills, chills – and even family-friendly characters – that'll put people in the spirit of the season, the place to go is Westfield High's Haunted House and Carnival.
Put on by the school's Theater Department, it's set for Friday-Saturday, Oct. 5-6, from 6-9 p.m. Tickets at the door are $8/person for all attractions and $5/person for the Carnival only.
Haunted House
Junior Vicky Thomas is technical director of the Haunted House and doesn't recommend it for anyone younger than 7 "because it'll be scary." Theater students will perform in each scenario, and 30 students in all four of the Technical Theater classes are building the sets.
Thomas oversees the builders and painters, as well as the students responsible for the lighting, sound effects, costumes, makeup, props and general feel of each scary room visitors will enter. She also assigned groups of students to these rooms and let them create their own ideas for the event.
"There'll be five rooms in the black-box theater for people to visit," she said. "The actors will portray voodoo witches, all tied together in one story." But to maintain the suspense so attendees will really be scared and surprised, she's keeping the specific details of each scenario under her hat.
Meanwhile, she's having a great time. "I love this so much," said Thomas. "My friends who like performing tell me how acting makes them feel alive — and I feel the same way, creating things. The whole process is euphoric."
Carnival
Geared toward entertaining younger children, the Carnival will be on the auditorium stage. There'll be a pirate cove, fairies, The Incredibles, Disney princesses and a Harry Potter room.
"The characters will interact with the kids, talking to them and doing face-painting and fortune-telling," said Thomas. "And lots of kids come dressed in their own Halloween costumes and bring bags or buckets to collect candy at each of the character stations. Parents can also take their children's photos with the characters."
Senior Leena Kethu is the Carnival director, and some 30 students will act in the scenarios. "It's a great opportunity for the underclassmen to participate in the Theater Department," said Thomas. "And the upper classmen make sure everything's going smoothly."
It's a fun event, she said, because "Kids can get candy, meet their favorite characters and have a good time. I used to come to this with my mom when I was younger, and I loved it. The pirates told jokes and had a treasure chest full of candy — and they're still doing that."
Junior Keeley Rogers is in two scenarios. One night, she'll be Hermione in the Harry Potter room; and another night, she'll play the part of Violet from "The Incredibles" movie.
"Ever since my freshman year, the same group of people have been in the Harry Potter room, and we love it because it's kind of hidden from the stage," said Rogers. "So it's more fun for the kids to take them back there into it. We even have bricks over the doorway, like in the movies."
They'll also see most of the main characters — Harry, Hermione, Ron, Draco, Ginny, Dobby and Snape. "We've planned different activities, and we've decorated the room to look like Hogwarts," said Rogers. "We have a Sorting Hat, and someone will be its voice. It'll be put on the children's heads and they'll be sorted into the four Hogwarts houses."
About 10 actors will be in this room, and in one corner will be several potions. Harry will explain what each does and will demonstrate one. "Children won't feel like they're in the school, anymore, but actually in Hogwarts," said Rogers. "And it'll be fun for them to meet all the characters."
Although she'll be in the Haunted House this time, sophomore Ashley Andre played a Carnival pirate last year. "I got to dress up as a pirate, be in a cove and 'swordfight' and play games with the kids," she said. "It's fun seeing all the cute, little kids."
Overall, said Andre, "In the Carnival, we get to interact with kids and have a good time. And in the Haunted House, we scare people. But whatever we're doing, we work really hard on it, so everyone will have a good time."