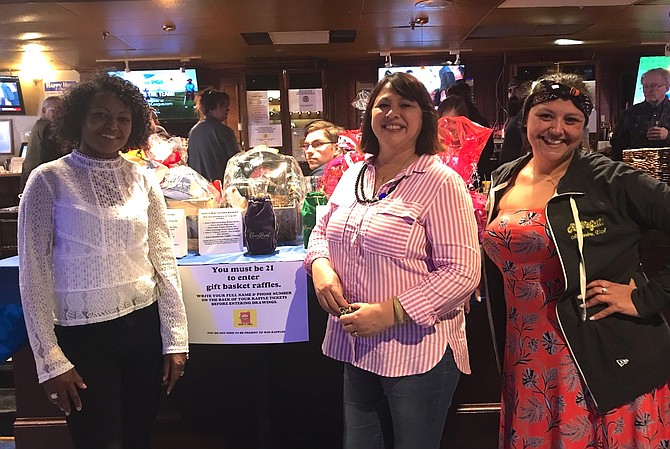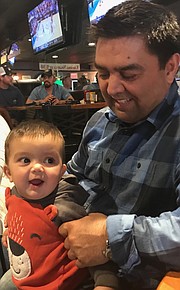 Thirty years ago, many stretches of King Street could be described as "sketchy" at best. But that didn't stop Gary Wayne Miller, a local musician and entrepreneur, from opening a restaurant where music and friendships thrived. Still going strong today, the karaoke favorite Rock It Grill celebrated its 30th anniversary March 31 with a fundraiser for the nonprofit Guiding Eyes for the Blind.
"We are excited to be hosting this event, not only to celebrate 30 years as an Old Town staple, but also to give back to the community," said owner Laura Seiss, who took over operations of the restaurant following Miller's death in 2013. "Additionally, we wouldn't be here without the tremendous support from our patrons. We're thrilled to celebrate them the way they have celebrated us for the last 30 years."
The day-long festivities included an afternoon of Karaoke for Kids, gift basket and 50/50 raffles and a puppy kissing booth with pups-in-training from Guiding Eyes for the Blind, a nonprofit organization dedicated to providing guide dogs to the blind and visually impaired.
"Seeing the little ones of couples who met at Rock It singing karaoke, visiting with the regulars from our earlier days, and raising our glasses in honor of the countless memories created within our four walls could not have been more amazing," Seiss posted on social media. "You are the foundation of our success and unparalleled in generosity, which will benefit Guiding Eyes for the Blind and their amazing work."
Seiss also gave a shout out to Fred Parker and Hard Times Café for their recognition of the milestone with a special food donation. "We are proud to share King Street with you!"
Located at 1319 King St., the restaurant was originally opened as GW's and became the Rock It Grill in 1997. It is known throughout the region as a destination for karaoke singing and supports the local community through events such as Karaoke with Cops to benefit the Alexandria Police Foundation and the city's K9 units.
"Thank you again to everyone who spent their Sunday celebrating with us," Seiss added. "It was an incredible day and we are forever grateful for you."