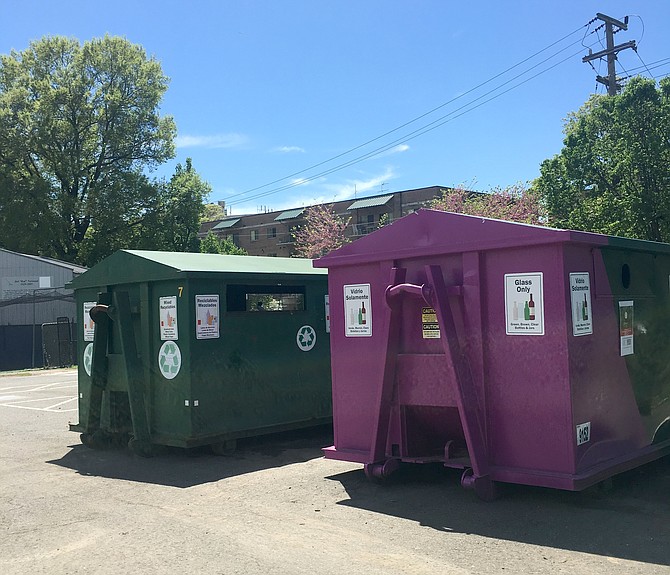 "The County Board will be voting on April 23 on a change to the Chapter 10 County Code that will allow the County Manager to add and/or remove items from the list of recyclable materials accepted in Arlington." — Kathryn O'Brien, Communications Specialist, Arlington County Department of Environmental Services
After months of speculation about whether glass bottles are being recycled or dumped in a landfill, Arlington County will come out with its formal policy on recycling after the County Board meeting this week. According to the Department of Environmental Services, after months of education and analysis, the county is moving in the direction of enabling the removal of glass from the recycling stream. A complete guide to what can and cannot be recycled will be available once the policy is set.

In the meantime, residents who want to be sure their glass bottles are being recycled should take them to one of the designated drop-off locations in Arlington, and not put glass into their streetside blue bins.
Arlington has two glass-only containers at Recycling Drop-Off Centers (N Quincy Street and Washington Boulevard; 2700 S Taylor St.). Glass from these locations is crushed and recycled for projects in Northern Virginia. Residents who are interested in the recycling changes should contact the County Board and leave comments. See https://countyboard.arlingtonva.us/.