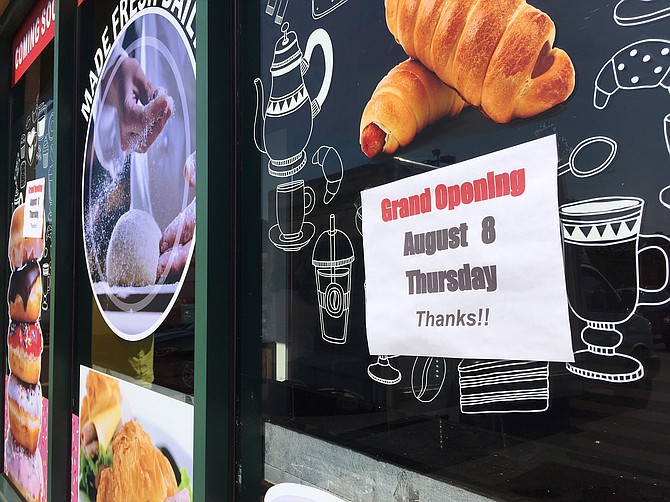 They say everything's big in Texas, and starting Aug. 8, customers in Lorton will have a chance to see if the saying is true when Texas Donuts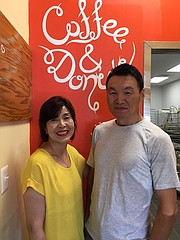 opens at the intersection of Silverbrook and Lorton Road.
"We have a Texas-sized donut, four times the size or regular donuts," said owner Annie Park, who opened the shop with husband Brian Park. They came from Korea and started in the donut business in Texas and branched out to Oklahoma where they had seven shops. The Parks opened a shop in Centreville so the Lorton store is their second location in the area.
Cheryl Jesse came by a couple of times to see what was happening. She's had their Texas Donuts from the Centreville store, and claims "hands down, they're better," she said. Her hands went up to show how big the donuts were compared to some national chains. "I'm coming back," she said.
Grand Opening Aug 8
Texas Donuts
8224 Gunston Corner Lane
Lorton
703-551-3110
The Parks had seven stores all together but they sold them and moved to the City of Fairfax to start again. They came to the Northern Virginia
so their children could go to better schools. "Lots of trees," in this area, Brian Park said. Texas and Oklahoma "is flat, to see the ocean I'd have to drive 11 hours," he said.
He learned how to cook donuts and started opening stores. In the Northern Virginia area "not many independent donut shops, more in Texas," he said.
In addition to donuts, they will have a "kolache," a small sandwich from former Czechoslovakia that is "like a pigs in a blanket," Annie Park said. It was a big seller in Texas. Another popular item is the "Croughnut," and they hope it will be popular in Lorton too. They will have Illy coffee too.
Texas Donuts is in a strip of stores at the busy Lorton intersection, a few doors down from Burger King where Rebecca Addams works, but that may not be for long, she said she plans to apply to work at Texas Donuts. "I feel like it's a good place to start," she said.
They will open early and close in the mid-afternoon. No evening hours. It's okay with Jesse though. "It works for me, I'm up early," she said.