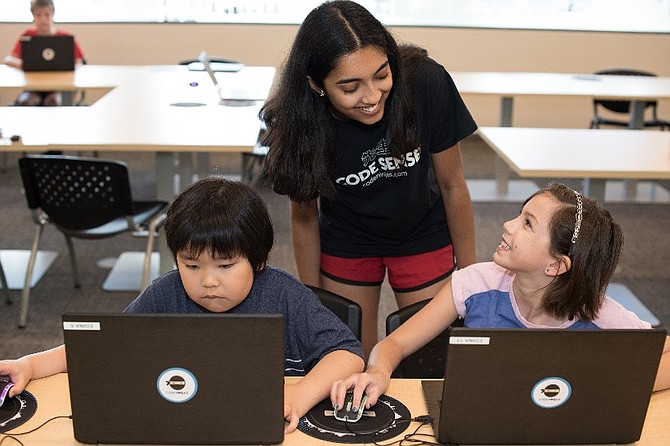 Say the words "video game" and your kids are bound to stop and listen. The local owner of a new Code Ninjas, a learning center that opened at 9526 Old Keene Mill Rd., Ste. A, knows that video games aren't only fun, but educational. Code Ninjas will serve the local area by teaching children computer coding and problem solving skills while having fun building video games.
The Burke center is owned and operated by local entrepreneur Jessica Lopez. Seeing the high unemployment percentage of military spouses, Lopez was able to maintain a career with her husband deployed due to her coding knowledge. Wanting to spread the opportunity to learn a valuable skillset to her neighbors in Burke, Lopez decided to open a Code Ninjas where children can get year-round education.
"I saw first-hand the power of STEM education when I was able to be self-employed and have the work-life balance I desired," said Lopez. "Code Ninjas will give children positive screen time and help teach them a valuable skill that can benefit them the rest of their lives."
Children ages 7-14 can visit the new Code Ninjas center to learn how to code in an environment where gaming is celebrated, and STEM is cool. Everything about Code Ninjas is built around fun, which keeps kids coming back. But the center also provides the results that parents are looking for, as their children gain coding and problem-solving skills.
Code Ninjas accomplishes this with a robust, game-based curriculum made up of nine belts, just like martial arts. By the time a child finishes the program, they will publish an app in an app store.
For more information about the Burke Code Ninjas location, visit codeninjas.com or call 571-310-1143.