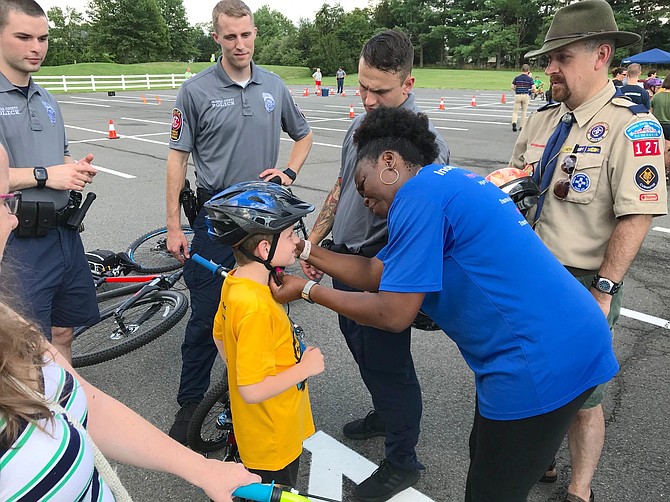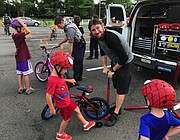 On July 24, a hot Wednesday afternoon that ended in a thunder shower, Sully District Cub Scouts held their annual Bike Rodeo at the Chantilly National Golf Course and Country Club parking lot. The event was led by Cubmaster Kris Keener of Pack 127. Amanda Gervais was the coordinator for the Country Club, which provided hot dogs and water for all of the participants.
There were more than 100 people in attendance, which included 47 Cub Scouts from 12 different Sully District Cub Scout Packs. Also present were the Fairfax County Police Department Bicycle Officers, who provided instruction and guidance; Josh Taft from A-1 Cycling who inspected and fixed bikes; Linda Watkins from INOVA providing helmet fitting and safety guidance; and VJ Meleski and George Garlick from Safe Routes to School (part of FCPS) who provided guidance on the bicycle course for the Cub Scouts.
Although the event was cut short by a thunderstorm at 7 p.m., fun was had by all and participants said they were looking forward to next year.