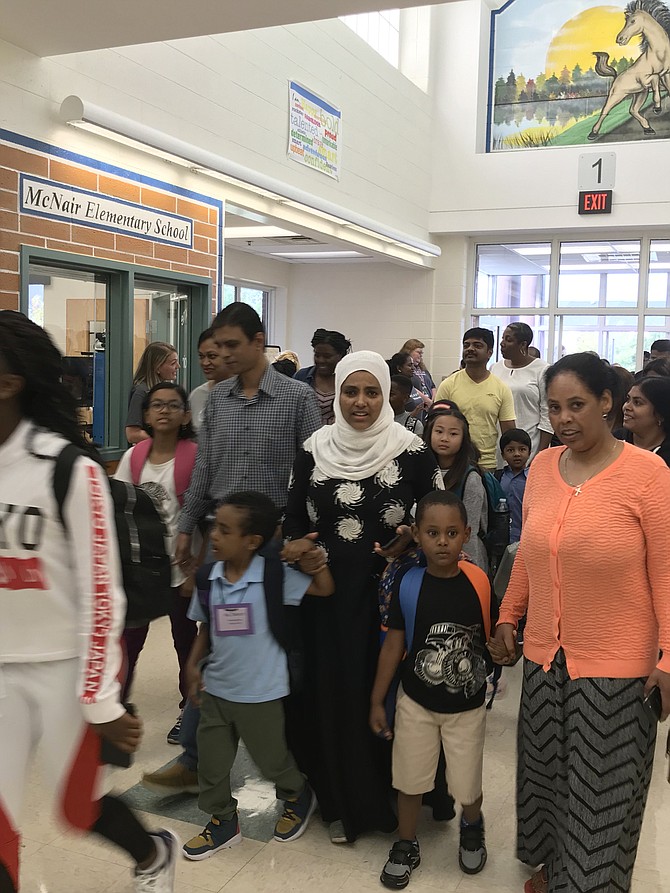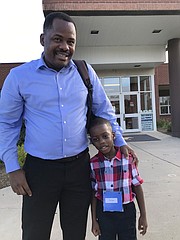 When McNair Elementary School in Herndon opened its doors for the first day of the 2019-2020 school year on Monday, Aug. 26, it marked the final year students in kindergarten through sixth-grade would all run together with "McNair Mustang Pride."
According to Melissa Goddin, Principal of McNair Elementary, construction was underway on the existing campus for the new Northwest County area elementary school designated to serve fourth-sixth grade students with an anticipated completion in Fall 2020. Fairfax County taxpayers supported the 2017 School Bond Referendum to build a new place to learn due to rising enrollment and overcrowding.
With the realization that this could be the final year together under one roof, the school announced it adopted as its theme for the year, "I'll Be There for You," the theme song to the sitcom "Friends" recorded by the duo, "The Rembrandts."

Being there for one another is what it is all about at McNair. On opening day, teachers donned their gray McNair Mustang Pride t-shirts and prepared to open the double doors and allow parents, just this time, to walk children to their classrooms, to be there for them, especially the kindergartners.
Peter Conteh arrived early with his 5-year old son, his first child to send off to kindergarten and also named Peter. Together they stood in front of the school, a dad there for his son snapping pictures to mark the day. When the doors opened, Conteh and his son filed in with the crowd.