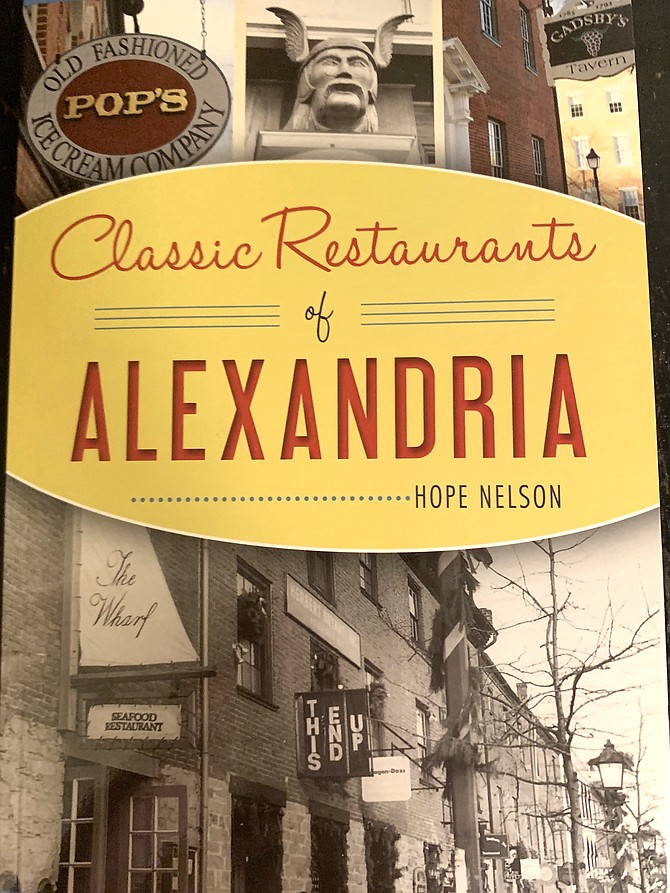 Like families' social calendars everywhere, December is a hectic month in Alexandria's food and drink scene. From ugly sweaters to bar crawls to numerous events in between – and, of course, New Year's Eve – there won't be any empty space on your schedule for long.
Celebrate Repeal Day at Trademark, Dec. 5
In honor of the 86th anniversary of the repeal of Prohibition, Trademark in Carlyle is hosting a special happy-hour soiree. The evening will feature Prohibition-inspired cocktails and food, taking on a decidedly Roaring '20s vibe. Each special is $9; order up and toast to the end of a bygone era (and whatever comes next). 2080 Jamieson Ave. 4-8 p.m.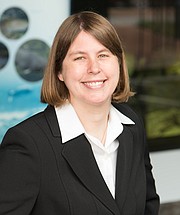 "Classic Restaurants of Alexandria" Book Launch at Union Street Public House, Dec. 11
Think back to some restaurants of a bygone era in Alexandria: The Seaport Inn, Generous George's, even Burger Chef. And consider some longstanding culinary traditions, ranging from RT's to Dishes of India. Join author Hope Nelson (your humble "Appetite" columnist) to celebrate the launch of her new book, "Classic Restaurants of Alexandria," with an evening at Union Street Public House. 121 S. Union St. 6:30-8:30 p.m.
Candy Cane Bar Crawl, Dec. 14
Lift a glass at more than a dozen of Del Ray's favorite restaurants to toast the holiday and raise funds for Community Lodgings – all in one afternoon. It's time to pull that ugly holiday sweater out from storage, brush off the mothballs, grab a pint glass and get to work; holiday cocktails and beers will be plentiful at stops ranging from Hops n Shine to St. Elmo's Coffee Pub to Northside 10 and more. Check in at Lena's Wood-Fired Pizza and Tap (401 E. Braddock Road) or RT's Restaurant (3804 Mount Vernon Ave.) 1-6 p.m. $15 in advance; $20 at the door.
Four-Course Beer Dinner at Live Oak, Dec. 18
Chantilly's Ono Brewing Company comes to town with plenty of brews in tow to co-host a beer dinner at Live Oak Restaurant. In the dead of winter, enjoy the tropical tastes of Hawaii with Ono's craft beverages; paired with a four-course meal from Chef Justus Frank, it will be a much-needed island respite from the cold climes. 1603 Commonwealth Ave. 7 p.m. $60.
Ugly Sweater Party at Hi-Tide Lounge, Dec. 20
Dec. 20 is Ugly Sweater Day, so break out your most festive jumper for this festival of plaid and garish colors. The Hi-Tide Lounge will offer up special happy hour deals while guests revel in the spirit of the (sweater) season. But bring your A-game: The judges will be eyeing the competition, and winning the "Best Ugly Holiday Sweater" prize nets you a gift card. 101 N. Union St. 7-9 p.m.
New Year's Eve celebrations, Dec. 31
Any Alexandrian who has lived in the city for at least one revolution around the sun will know that the port city does New Year's Eve right. From First Night festivities to midnight fireworks, Alexandria does enjoy a good festivity. Many of the city's restaurants are getting into the act, too: Vermilion, …. All have special deals going. (Keep an eye out for a New Year's Eve-specific calendar in these pages later in the month.)
Hope Nelson owns and operates the Kitchen Recessionista blog, located at www.kitchenrecessionista.com. Email her any time at hope@kitchenrecessionista.com.