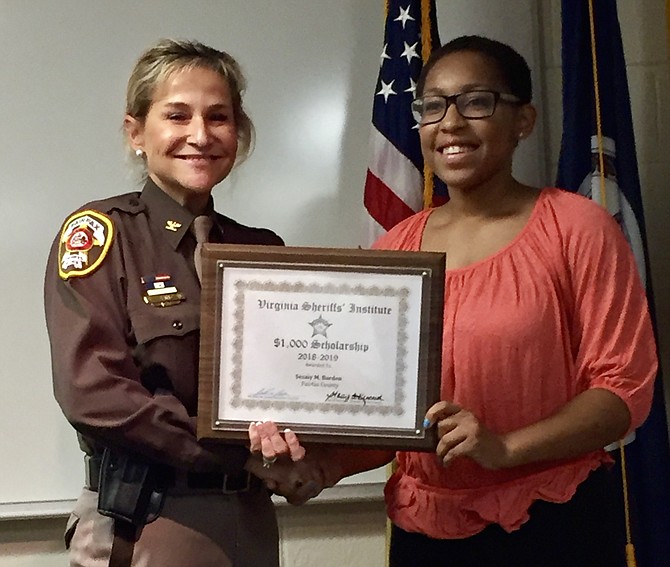 Fairfax County Sheriff's Office is participating in the Virginia Sheriffs' Institute (VSI) Scholarship Program for individuals pursuing an education in criminal justice. Full-time and part-time students from Fairfax County, the City of Fairfax, the Town of Herndon and the Town of Vienna who are attending a Virginia college or university for the 2019-2020 school year will be considered. Applications will be available on the Virginia Sheriffs' Institute website, http://vasheriffsinstitute.org/scholarship/ by Jan. 31, 2019, and must be submitted online with all required information by May 1, 2019.
Scholarship applicants must email Kelly Hartle at the Sheriff's Office at sheriff@fairfaxcounty.gov Subject: Scholarship Application, no later than April 5, 2019, to schedule a meeting with Sheriff Kincaid regarding a required letter of recommendation by Kincaid on the student's behalf to go with the application. After awarding last year's scholarship winners, Kincaid said, "It's wonderful to meet young people who are academically accomplished, participate in extracurricular activities, work part-time, and give back in many ways to their communities."

Founded in 1981, VSI is a non-profit professional and educational organization. In 2018, the VSI Scholarship Committee awarded 71 scholarships to students across Virginia, $1,000 for full-time students and $500 for part-time students. As a member of VSI, Kincaid participates in scholarship fundraising efforts.
More like this story