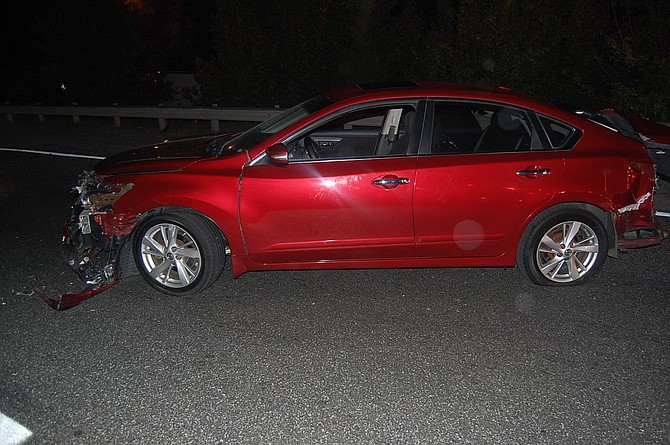 State Police Trooper Andre Jones is seeking the public's assistance with a 2018 unsolved fatal hit-and-run crash in Fairfax County.
There were two crashes that occurred on Saturday morning, Oct. 6, 2018, in the westbound lanes of Interstate 495 at the Eisenhower Avenue Connector (174 mile marker).
The first one occurred at 1:12 a.m. when an RV towing a vehicle collided with a maroon 2015 Nissan Altima. The impact of the crash caused the Altima to spin off the right side of the highway, strike the guardrail and spin back into the right travel lane. The Altima came to rest perpendicular to oncoming traffic.
Moments after the crash occurred, the Nissan's driver, Nathan L. Dickerson, 47, of Upper Marlboro, Md., exited his vehicle. Both Dickerson and his car were struck by an unknown vehicle. The impact was fatal and Dickerson died at the scene. The suspect vehicle, meanwhile, did not stop and kept going westbound on I-495.
Anyone in the area at the time of the crashes and may have witnessed either one, or is aware of the vehicle/person(s) involved in the death of Dickerson is encouraged to contact the Virginia State Police at 703-803-0026 or on a cell at #77 or by email to questions@vsp.virginia.gov.