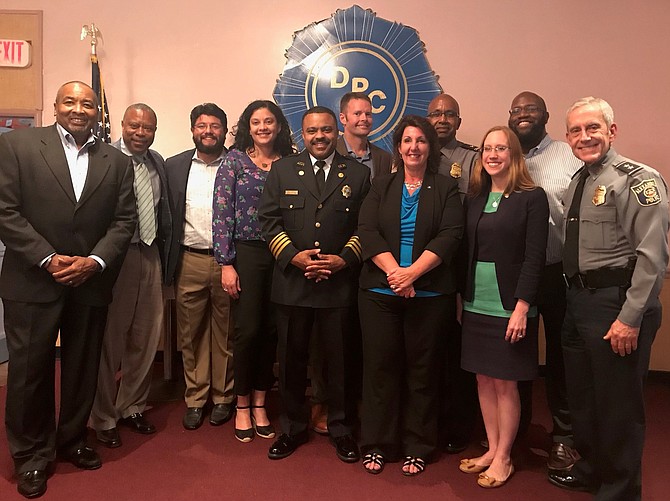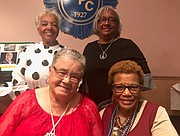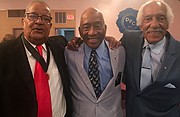 The Departmental Progressive Club honored several individuals for their contributions to the city at a Celebrating Our Community Leaders reception June 24 at the DPC headquarters in Old Town.
The reception, attended by members of City Council, School Board and law enforcement agencies, recognized the significant accomplishments of African Americans in leadership positions in the city.
Honored at the event were: ACPS Superintendent Dr. Gregory Hutchings; Keith Pettigrew, CEO of the Alexandria Redevelopment and Housing Authority; Assistant Police Chief Don Hayes; and Acting Fire Chief Corey Smedley.
Due to a family emergency, Hutchings was unable to attend the event but Pettigrew, Hayes and Smedley each addressed the crowd and spoke of their own personal and professional journeys to their current positions.
DPC Sergeant-at-Arms Tavares Floyd served as master of ceremonies and welcomed attendees to the historic club, which was founded in 1927 and serves as the city's oldest social club.
See www.dpc1927.org.