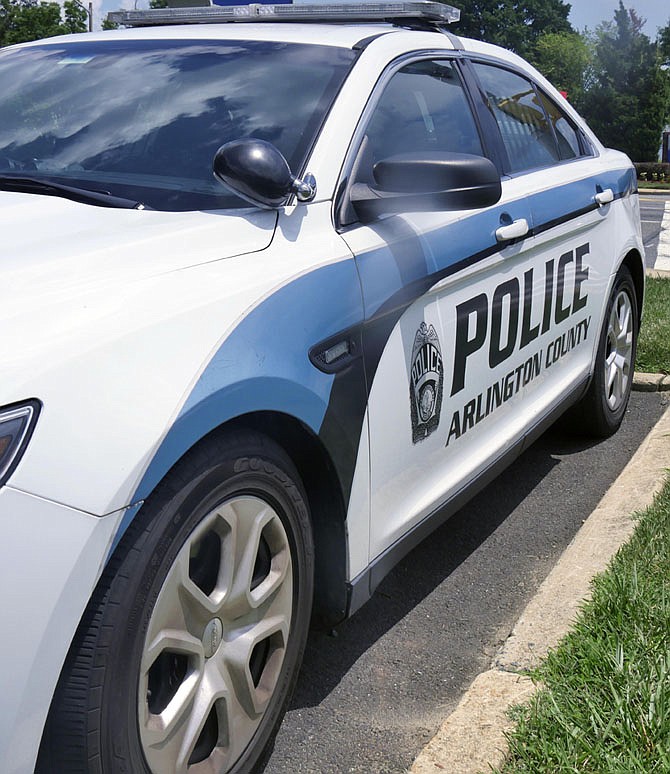 An increasing number of recent car larceny incidents have been reported in several North Arlington neighborhoods, most occurring late at night and many to unlocked vehicles. Neighborhood concern has been growing about the frequency and extent of the break ins. Locked cars are also being accessed through devices that can read keyless entry fobs.
Arlington County Police Department (ACPD) Capt. Wayne Vincent sent out a message on July 2 through the Nextdoor neighborhood email exchange indicating "the Police Department is aware of multiple larceny from auto and vehicle tampering" and reminding residents to remove valuables from their vehicles and "ensure you lock your doors each time you exit your vehicle."
Crime prevention dos and don't tips were attached.
One resident reports their unlocked car located in the driveway near Jamestown was broken into but that nothing was taken as there was nothing valuable to take. "We will be locking from now on."
Another resident from the Rock Spring neighborhood reported their car was hit in late June, and they got it on camera. Another neighbor in the Palisades area attached photos from their nest cam in mid-June capturing an attempted break in at about 1 a.m. In this case the person broke in and removed everything from the glove compartment but there was nothing valuable there to take. The family says they had the nest cam installed after a previous break-in of their 4Runner and a stolen bike.
Reactions have ranged from thanks to the police department for their notification and advice to criticism about lack of visible patrol cars in the neighborhood. A comment from a resident in the Stafford Albemarle Glebe area, "I feel there is a lot of victim-shaming going on ('you didn't lock your car doors'), when we need to address that crime appears to have increased significantly .... I see plenty of details for federal officials in the area but hardly ever see police cars driving through the residential neighborhoods."
And another query, "Where are you ACPD?"
Another resident commented he wanted to feel he lived in a neighborhood where you didn't have to lock your car. Miranda Goff from Virginia Square neighborhood said, "My husband and I had our car broken into twice in the last nine months. It was locked both times and we installed motion detector lights after the first time. The last time was Tuesday night."
Michelle Cantwell reported on July 7 their minivan has been rummaged twice in the last week.
Another comment to Vincent says a major concern is that it may escalate to home invasions. "What is being done, or are these criminals getting a hall pass to roam and steal as they please?"
Mike Cantwell, president of the Yorktown Civic Association, says he has contacted Sgt. Tom Rakowski from the Arlington County Outreach Section. "After discussing various preventative measures, I pressed Sgt. Rakowski on the steps the police are taking to apprehend the suspects. I plan to meet with Sgt. Rakowski next week to get an update on the status of the investigation."
On July 4, Vincent sent a response to the neighborhood email exchange. "Thank you for all of your responses. While I am not trying to minimize larceny from autos, we know from previous reports that most of these crimes occurred due to unlocked doors and in some cases the keys were left in the car. Per your many requests, I contacted our Patrol Captains and requested extra patrols in our neighborhoods that are experiencing high larceny from auto cases."
He indicated for the remainder of the summer due to training, further comments should be directed to Lt. Eliseo Pilco who will oversee the Community Resource Team and School Resource Officer unit. Epilco@arlingtonva.us.
According to Kirby Clark, communications specialist for ACPD, reports of these increased break-ins began in May. Statistics released on July 5 by ACPD indicate 354 reported larceny from vehicular and auto tampering in Arlington County in the last three months with the largest concentration in the northwestern part of the county and involving unlocked vehicles.
Clark said, "Officers routinely conduct proactive patrols throughout the county as part of their assigned duties, and extra checks are being conducted in affected areas." She continued, "The department utilizes both uniformed and undercover, plains-clothes resources when conducting extra checks in response to specific crime trends and to apprehend suspects."
Clark said, "Vehicle owners should put the windows up, lock the vehicle and park in well-lit and high-traffic areas." They are advised to avoid leaving electronics, gym bags, backpacks, purses, wallets, shopping bags and other valuables visible in their vehicles. "The public plays a key role in ensuring the safety of the community. If you witness crime or suspicious activity, report it immediately to police by calling the non-emergency number, 703-558-2222 or 911 in an emergency so an officer can be dispatched to investigate."