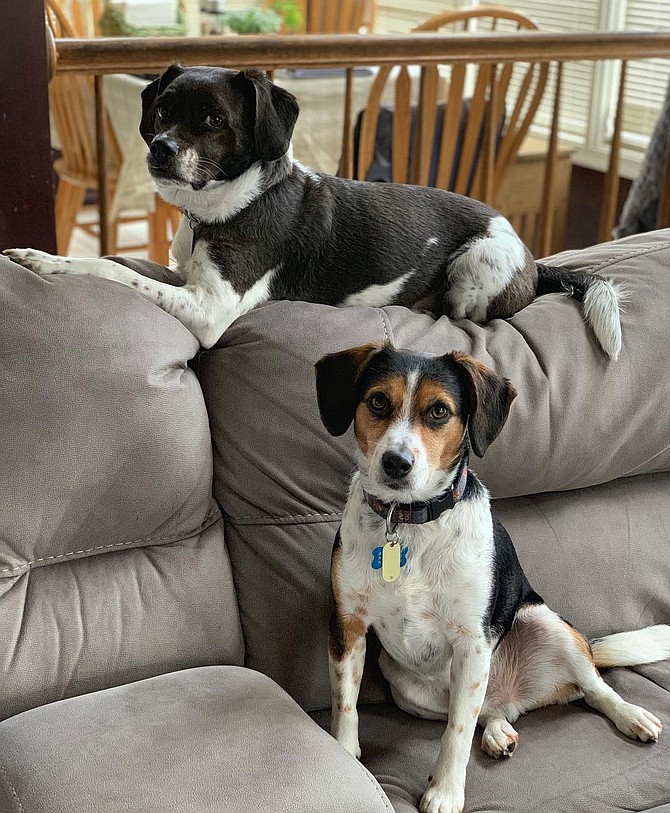 "For the past few years, Sully and Zeke have been the unofficial mascots of the Braddock District Supervisor, John C. Cook. Since he won't be seeking reelection, the pups will now need to attach themselves to the Sully District Office since their owners, Lindsey Smith and Jill Westeyn, live in Oak Hill.
Lindsey has served on Supervisor Cook's staff for 10 years and is currently his Chief of Staff. Jill works for the U.S. Mint and volunteers her time at the Animal Shelter and as a member of the Board of the Friends of the Fairfax County Animal Shelter.
Sully and Zeke love going for walks in the beautiful local parks, sleeping on mommy and daddy, and playing with their friends, such as Harper, their Golden Retriever neighbor."