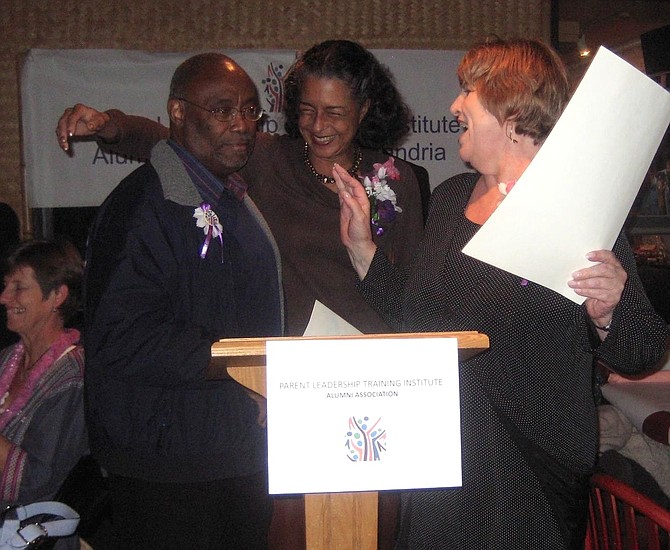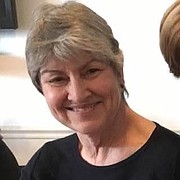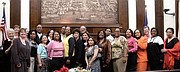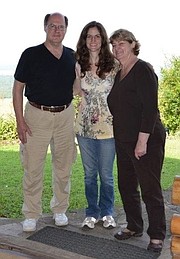 Fay Slotnick, co-founder of the Parent Leadership Training Institute of Alexandria and later the organization's executive director and board chair, died Feb. 20 at her home following a battle with liver cancer. She was 71.
"Fay not only had a big heart and cared deeply about the community, she also made things happen for the sake of others," said former Mayor Allison Silberberg. "Her work with PLTI, where she changed lives, is an example of that dedication."
Slotnick brought PLTI, a national leadership skills-building program focusing on the advocacy of children, to Alexandria in the fall of 2006. The intensive, 20-week civic engagement program graduated its first class in May of 2007 with a ceremony at City Hall.
"The Parent Leadership Training Institute of Alexandria affects lives in so many ways," said Slotnick in testifying at a city budget hearing in 2012. "PLTI is exclusively concerned with the welfare of children and families. It provides a safety net by expanding the network of those who will work for the welfare of Alexandrians."
Slotnick also served as a former vice chair for Finance and Administration for the Alexandria Democratic Committee, who released a statement saying, "Fay was the kind of person whose life calls for the most meaningful and celebratory type of remembrance. Her dedication, can-do mentality and ability to deal with people, and understand their capabilities, led to many, many ADC successes."
Added Marianne Anderson: "[Fay] was a stalwart defender of so many who needed uplifting and support. She was a persistent, persuasive advocate for justice."
Fay Dutkin Slotnick was born Sept. 8, 1947. Originally from Philadelphia, she attended Temple University and Rutgers Law School. She raised her family in New Jersey and relocated with her husband to Alexandria in 1996.
In addition to her work with PLTI and the ADC, Slotnick served as a CASA volunteer, a mentor, a council member's aide, and on the board for the Friends of the Torpedo Factory. She also served on the board of the ACLU of Virginia, dedicating her time to fighting for civil liberties. She was known as a fierce advocate for fairness, diversity, equality and inclusion.
"Fay was a larger than life person with the warmth and sincerity of an angel," said friends Tony and Lou Dixon in an online post. "She was a soft spoken but fierce leader and advocate for PLTI-Alexandria for many years. She gave her time, resources and opened her home countless times to colleagues and friends in service to her community. To say she will be missed is an understatement."
Slotnick is survived by her husband, Jack Slotnick; daughters Phyllis and Jennifer Slotnick; son Steven Lynn (Rebecca); and grandchildren Aaron, Sean and Sydney Lynn and Jacob Slotnick. Memorial services are being planned for Alexandria and New Jersey. Details are pending. In lieu of flowers, donations may be made to the ACLU of Virginia, www.acluva.org, or ALIVE!, www.alive-inc.org.
"Fay believed in the power of the individual to affect change for the better," added Silberberg. "This is a huge loss for the community."