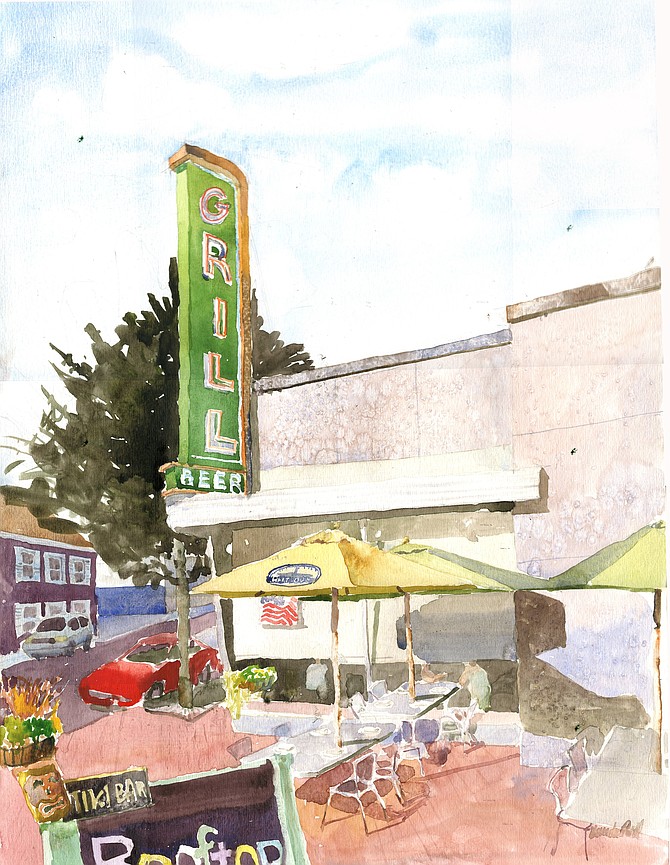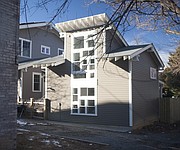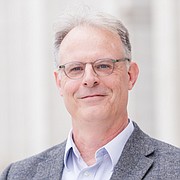 The "magic hour" is when Peter VanderPoel gets the best light to paint, and that time is about two hours after sunrise or two hours before sunset. There's "something more dramatic about it," VanderPoel said.
Using that philosophy, VanderPoel has captured some scenes around Arlington that have a certain sense of familiarity, like a row of houses on Arlington Boulevard. "I just drive around," he said, "I see things that move me."
Other paintings focus on the corner of a balcony or the side of a 1950s-era house that is common in Arlington. "There's something about the light," he said.
VanderPoel started out as a practicing architect registered in Maryland, Virginia, and Washington D.C. He started drawing, as a fine art, in 2001 while studying for a Master's degree in Architecture at Virginia Tech's Washington Alexandria Architectural Center. For nine years, he taught architecture at Howard University where he realized the connection architecture has with art, and then went on to the Torpedo Factory to take art lessons.
Since then, VanderPoel has worked with different media including painting with watercolors, oil on canvas, printmaking and photography. His work is often informed by his background in architecture. "I do etching as well," he said. Although watercolor is a frequent medium he uses, for the row of Arlington houses he used oil paints.
Carson Harrington of "Out of Bounds Exhibitions" saw VanderPoel's work on display at Java Shack and suggested him for the upcoming Rosslyn Café show. "Peter draws and paints in almost perfect perspective so, there's an architect's precision in that but, the atmosphere and buildings themselves have a gentleness that is very inviting," she wrote.
VanderPoel has a special studio in his backyard where he does the architecture work on the first floor, and has a balcony on the second level for he and his wife's artistic talents. The studio is "off-grid," though, and he uses solar panels to charge the batteries and make smaller footprint in the environmental impacts. "Both my wife and I paint on the mezzanine," he said.
When not in the backyard, off-grid studio, VanderPoel also has an architectural studio in Old Town Alexandria, where he rents a space at an architectural firm. He likes the change of scenery that the backyard does not provide.
"There's an advantage of having other people around," he said.
On Exhibit
On March 22, Peter VanderPoel's art will be part of the Rosslyn Business Improvement District's Rosslyn Café Spring Community Arts and Entertainment Series at the Rosslyn Café at Bennett Park Atrium, 1601 Clarendon Blvd.