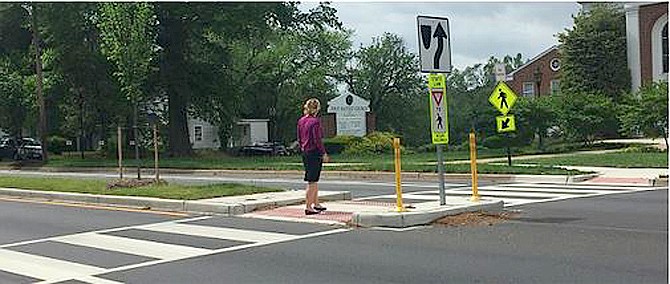 Traffic violence claimed more lives in Alexandria than gun violence in 2018, and reached an all-time high of five people killed last year, and hundreds more injured. Five lives may have been saved and hundreds of tragic injuries avoided by simply improving the poor design of Alexandria streets.
However, recent letters have suggested that we risk our mobility, if we prioritize safety. Those assertions are false and create fear and reluctance to change the status quo. We can have both, safety and mobility. The Federal Highway Administration (FHWA) has already identified street types that are dangerous by design and provided transportation officials with design measures that improve safety without undue impact on mobility. Seminary Road, east of N. Howard Street, is exactly the type of street that can and should be redesigned.
Alternatives being considered propose that eastbound Seminary Road be reduced to a single lane east of N. Howard Street. Some people fear this will create congestion. But this fear is wrong since eastbound Seminary Road is already reduced to a single lane west of N. Howard, between N. Jordan Street and N. Howard Street. The merge to one lane already occurs today; continuing a one lane design further east will not cause more congestion. On the other hand, continuing a one-lane design further east enables safety features such as center turn lanes and pedestrian refuge medians.
We can point to the recent redesign of King Street between Janneys Lane and Radford Street as an example of designing to improve safety without measurable traffic diversion or undue additional delays. There was an annual average of seven crashes during the 10 years prior to this project; since the redesign in 2016, very few traffic crashes have occurred.
Both safety and mobility can be achieved. It is a question of balance, based on fact-based analysis. FHWA guidelines and fact-based decision-making suggest that proven solutions can improve safety without undue impact on our mobility.
James Durham
Alexandria