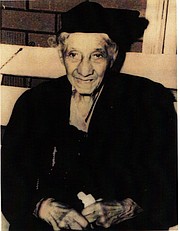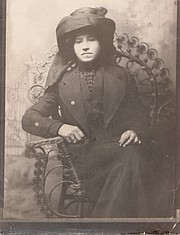 Mothers are made of all kinds of packages, especially Mrs. Jennie Bell-Cantey, who was a special package that helped raise 44 children in her lifetime. Those children were kids that she kept while their mothers were working and some of the kids were her foster children. One of those foster children, Carolyn Phillips was very dear to her. Her mother brought her to Mrs. Jennie when she was an infant. The 77-year-old was already beyond her years of raising children when she took the infant Carolyn.
Mrs. Carolyn Phillips-McCrae was born on Oct. 2, 1938 at the Alexandria hospital on Duke Street. She was a premature baby weighing two pounds, and she was not expected to live. Her biological mother heard about Mrs. Jennie and she entrusted her premature child to Mrs. Jennie. But Carolyn's mother never made any attempts to take back the infant baby. Mrs. Jennie known to Carolyn as "Mama" bonded as mother and daughter. Mrs. Jennie showered all her affection and devotion on Carolyn, and Carolyn loved Mama as if she was her biological mother.
Carolyn was living with Mama at 307 Gibbon St. when she started school at Lyles-Crouch Elementary School. It was a short walk from Mrs. Jennie's house to Lyles-Crouch but Mama took Carolyn by the hand and walked her to school. From the time Carolyn was in elementary school until she graduated from Parker-Gray School in 1957, Mama attended all of Carolyn's school and church activities. When I asked Mrs. Carolyn Phillips-McCrae what kind of mother was Mrs. Jennie, she said, "Mama was a fantastic mother, I never wanted to leave home."
Mrs. Jennie Settle Travis-Bell Cantey was born in Rappahannock, Va. on Dec. 2, 1859. She was illiterate but she knew that she was born on the day John Brown was killed. Mrs. Cantey was married three times and outlived all her husbands. Her last husband, John Edward Cantey, died in 1936. Mrs. Jennie worked in the District of Columbia in 1910 as a laundress. She purchased her home in Alexandria in 1907 at 307 Gibbon St. Besides raising children, she did domestic work and worked with the City of Alexandria to provide housing for the elderly African Americans. Mrs. Jennie only had one biological child with her first husband, John Samuel Travers, her daughter was Sarah Elease Travers-Dixon who preceded her in death.
On Thursday, Sept. 24, 1959, The Alexandria Gazette published an article on Mrs. Jennie titled, "'Aunt' Jennie Bell, 100 Years Old, Leaves Her Old Home With A Smile." In this article, Mrs. Carolyn is standing beside Mrs. Jennie when she received the key to her new subsidized apartment. Her house at 307 Gibbon St. had been condemned due to a lack of modern updates to the home that caused the City of Alexandria to condemn it. Ms. Jennie had been in the house for over 50 years and the house itself was much older than Mrs. Jennie. It had no electricity but it had a lot of love — love that she gave to the 44 children that she raised — but now at 100 years old, she was glad to move to a new place. Mrs. Jennie enjoyed her new home for two years. She died on Feb. 7, 1961 several months shy of her 102nd birthday.
Today, Mrs. Carolyn Phillips-McCrae still remembers the kind and motherly attention that "Mama" gave her throughout the years. Looking back at her life with "Mama", she could not have asked for a better mother than Mrs. Jennie Bell-Cantey. Happy Mother's Day, Mama.
Char McCargo Bah is a published author, freelance writer, independent historian, genealogist and a Living Legend of Alexandria. She maintains two blogs, http://www.theotheralexandria.com and http://www.findingthingsforu.com.