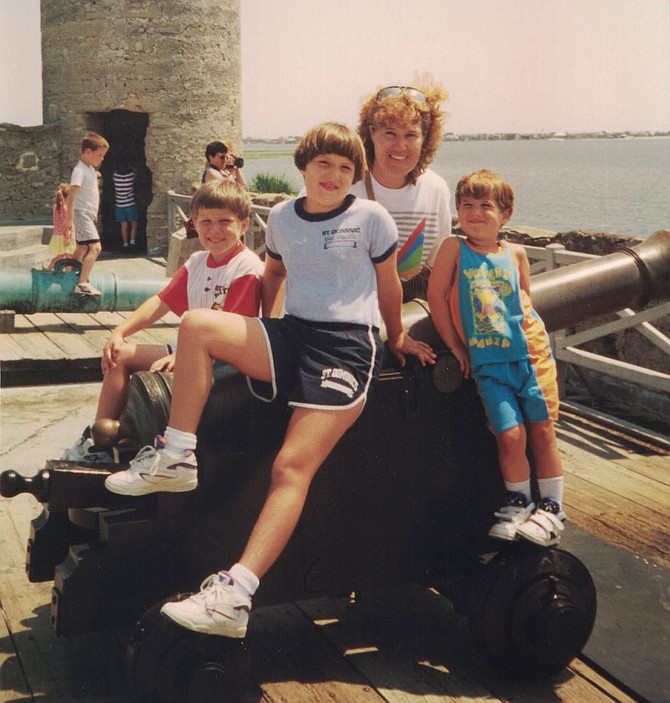 As usual every year at this time, The Connection calls for submissions to our Mother's Day photo gallery. Mother's Day is Sunday, May 12. This year we will continue to publish submissions through the May 22 edition. Photo submissions are due by Friday, May 17.
Send photos of mothers, grandmothers, great-grandmothers, with children or without children in the photos. Please name everyone in the photo, the approximate date, describe what is happening in the photo and include your name, address, email address and phone number. We will not print your full address or contact information.
You can upload photos and information directly to www.connectionnewspapers.com/mothersday/ or email to editors@connectionnewspapers.com.
This is a fine time for submissions for our annual Father's Day galleries. Online at www.connectionnewspapers.com/fathersday/
Throughout the year, we ask for community submissions. Twice a year we ask you to tell us stories about your pets and how they have come into, touched and left your lives. The next Pet Connection is the last week in July.
In late summer, we invite readers to share what they know about their community for neighbors and newcomers alike.
And wrapping up the year, we gather writing and art from local students to fill our holiday edition. Each year, through an enormous effort by area teachers and school staff we receive more material than is possible to publish for most of our 15 editions.
In addition, regular contributions to our entertainment calendars, community bulletin boards, school notes, and business notes help us to share news in your community. We also always welcome photos and captions from community organizations (Scouts, sports teams, faith groups, school activities, etc.) and local businesses. Calendar items: www.connectionnewspapers.com/Calendar/
Meanwhile it's election season, you can submit a Letter to the Editor here: www.connectionnewspapers.com/contact/letter/
For a digital subscription to any or all of our papers: www.connectionnewspapers.com/subscribe/
Submit Mother's Day photos online at www.connectionnewspapers.com/mothersday/
Or email to editors@connectionnewspapers.com.
— Mary Kimm
mkimm@connectionnewspapers.com