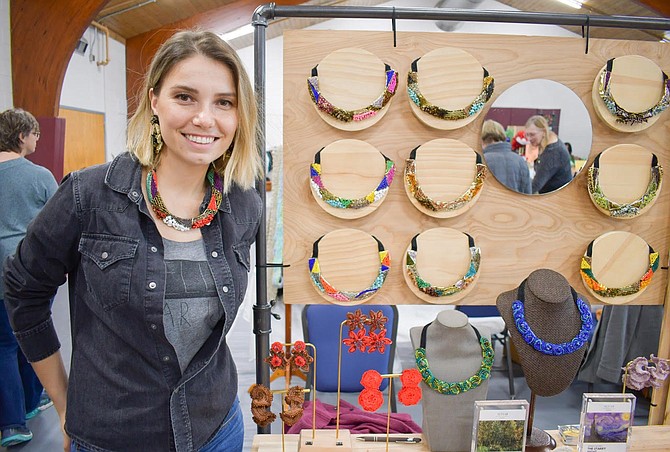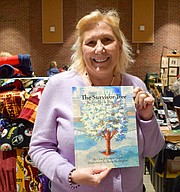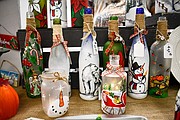 It was a bazaar type of weekend in Vienna. Both the Community Center and Vienna Volunteer Fire Department were showcasing homemade delectables.
The community center's 57th Holiday Bazaar and Craft Show was headed by the Vienna Woman's Club. The Vienna Woman's Club was founded in 1955 as a service and civic organization. They are a member of the General Federation of Women's Clubs. Their website states that the Vienna Woman's Club united women in promoting and supporting the civic, cultural, and education welfare of the community through volunteer service and financial contributions, while producing an opportunity for friendship among its members.
This year's bazaar featured 38 vendors featuring a variety of hand crafted items. Popular finds were handmade treats, jewelry, paper cards, quilts, books, candles, baskets, and fabric art. "This is our 57th year doing this in the community center," said Diane Abel, member of the Vienna Woman's Club. "The profits go to charitable foundations, such as Second Story and Prevention of Human Trafficking. We usually give a few hundred dollars to the schools in the area too." Erik and Caroline Hottenstein were selling original watercolors, notecards, and shadow boxes. "We love participating with the Woman's Club. We love the challenge of artistic competition in the region," said Erik. Most of the vendors have been to these events multiple times, but it happened to be Ezgi Kaya's first time. "We make the necklaces in Turkey; they take forever to make," said Kaya. "So we make them over there and then I take them here. I do customs designs here as well." When Kaya is in Turkey, she enlists the help of Turkish housewives in Istanbul. Across the way, at the VVFD, there was much of the same. Baked goods, handmade items such as jewelry, fabric goods, Tupperware, Mary Kay makeup, books, candles, and glass creations. All the profits go to improving the firehouse and their equipment.