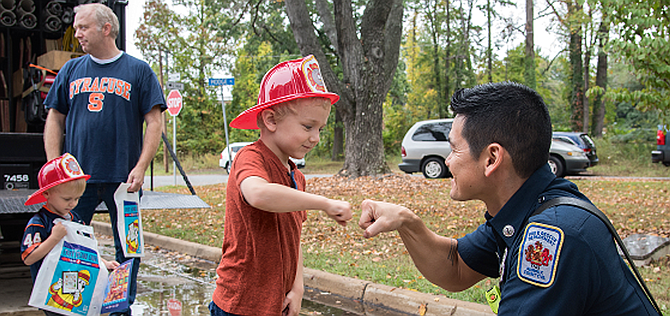 The Fairfax County Fire and Rescue Department will be participating in the Annual National Capital Region Fire and EMS Departments' 2019 TOYS FOR TOTS Campaign. The intent of the campaign is to "bring holiday joy and deliver a message of hope to children." Stations are accepting donations beginning Nov. 20.
Last year, the Fire and Rescue Department collected more than 15,000 toys.
Children who are served by this campaign include toddlers and youths through age 17. The campaign will only accept new unwrapped toys and you can drop them off at any of our Fire and Rescue Stations. Toys used as weapons or considered to be weapons (i.e., toy guns or knives of any kind) will not be accepted. Checks or money orders for donations must be made payable to TOYS FOR TOTS.
Fairfax County Fire and Rescue Stations will accept donations through Friday, Dec. 13.