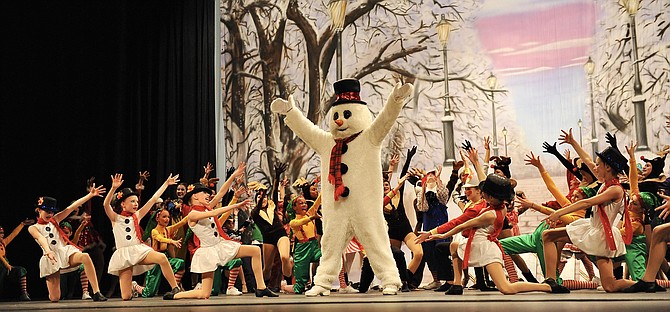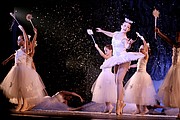 The Metropolitan School of the Arts rings in the holiday season with "Santa Spectacular" shows in Alexandria, Springfield and the National Harbor in the next few weeks until Christmas. A full production of The Nutcracker Ballet will be held at the Richard J. Ernst Community Cultural Center in Annandale on Saturday, Dec. 7 and Sunday, Dec. 8.
The "Santa Spectacular" features popular holiday characters, including Santa, Rudolph, Frosty and friends in a 25-minute show, with a brand new number called "Peppermint Stick Parade." The school will perform at charities and communities during the holiday season. Founder of the college preparatory performing arts school, Melissa Dobbs, says she hopes that audience members will "leave performances feeling uplifted, inspired and full of joy."
Now in its 15th year, The Nutcracker production will feature professional guest artist Stephen Hannah, former principal dancer from the New York City Ballet, and nearly 130 young dancers. A number of participants are from Fairfax County, including Anya Jones and Danielle Jones, who both play Clara, and Jacqueline Doherty, who is the artistic director.
Dobbs founded the school 20 years ago while trying to find a quality dance program for her daughter. To that end, she decided to start a school that would be nurturing and joyful, reflecting the "flourishing arts community" she had grown up in to become a professional dancer. "I hope that Metropolitan brings joy to the lives of our community through the arts. Whether by way of taking a dance class, learning to sing or play piano or watching The Nutcracker, my goal is for anyone and everyone who encounters MSA to leave with a heart full of light and joy," said Dobbs.
For more information on upcoming events and tickets, visit www.metropolitanarts.org
Upcoming Performances
Santa Spectacular shows (free): Nov. 30, 11:30 a.m. at National Harbor in Washington, D.C.; Dec. 20 at 6:30 p.m. at the Springfield Town Center; and Dec. 22 at 12 and 1 p.m. at the Kingstowne Town Center.
The Nutcracker Ballet: Richard J. Ernst Community Cultural Center, 8333 Little River Turnpike on Sat., Dec. 7 and Sun., Dec. 8; 12:00 p.m. and 5 p.m. both days. Tickets at www.metropolitanarts.org