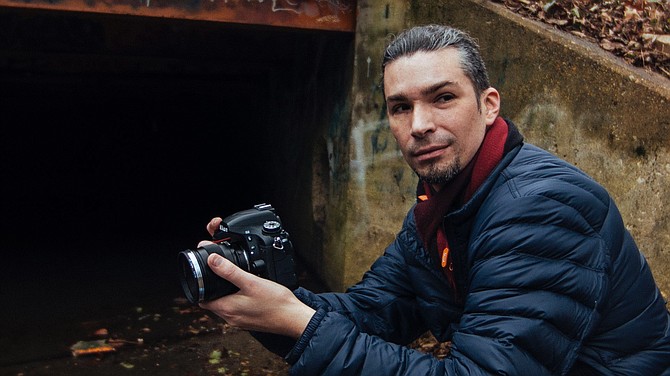 In J. Michael Whalen's latest film, "Canned Hunt," the action starts with three white guys beating up an older black guy so the story line touches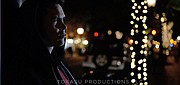 on racism and violence, using a lot of flashbacks which were filmed right behind Victory Comics in Falls Church. This is what local filmmakers do until they get that big break, and Whalen looks at it as a semi-big break since it is now showing on the Amazon Prime channel.
"All the flashbacks are filmed right behind Victory Comics, they let us film, use their bathroom and all, it was really great of them," said Whalen, a Lake Braddock Secondary School alumnus, class of '94, and now a resident of Falls Church. "I had written the script years ago, it is very timely," he said.
"The story focuses on a boxer that feels a responsibility to avenge a fallen mentor and friend," the website description reads. A former Falls Church restaurant was used as a set too.
"We had a big fight scene at the Mad Fox," Whalen said. The owners let them film there, but Whalen admitted "for every location I have in that film, there are five that turned us down."
Being on Amazon is a big deal too, and last time Whalen checked the analytics of the film's showings, there were many watchers in Japan. "I get royalties every month," he said. Whalen has his own movie production company, called Torasu Production Company. With the arrival of the laptop editing systems and compact cameras, there's no need to be paying rent at an office. "Everything is on the cloud and laptops," he said.
"Torasu Productions, LLC was started in 2006 by Director/Cinematographer J. Michael Whalen with a simple philosophy; Story is King," it states on the website.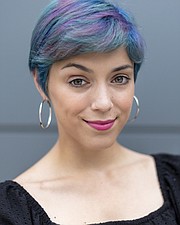 Brittany Martz, a local actress and graduate of George Mason University, played a crackhead named Shelly in Canned Hunt. The character was "very different then who I am," she said. She appreciated getting hired for the part, to get into the roll, "I had some help from Whalen," she said. The film premiered at the Cinema Arts Theatre in Fairfax. "Shelly doesn't really have a quality of life," Martz said. Martz minored in theater at GMU and currently works with NextStop theater in Herndon, Adventure Theater in Maryland, and Who What Where theatre collective in Fairfax.
High School Days
It all began in a history class at Lake Braddock where a teacher, Kevin Kidd, let Whalen and a friend submit a video as their final history project. The short film was a hit, and "that was it, we were hooked," Whalen said. Then there was a slasher film they did at the abandoned Lorton Prison in about 2003 or so, and then on to film school at Savannah College of Art and Design. At film school, "people's egos were running wild," he remembers. One fellow student came out with a film called "Jug Face," which achieved some notoriety Whalen remembers, but nothing else was memorable. "He had a much better budget than I ever had," he said.
The film school days were right at the crux of film and digital video, so he dabbled in both genres, but has never gone as far as using his cell phone video camera, although some films have been done on the cell phone.
After film school, he made money filming McLean High School football games, and a few corporate videos, and met another fledgling filmmaker along the way. "I temped at offices and then got paired up with this guy, and we just started working on things," he said. "That led to two films," he said. Torasu Production Company got underway in 2006, and now he's got another film in the works centered around the opioid crisis.
That film has two stars – one that self-medicates, and the other is a prostitute. He's even reached out to Gary Busey, a Hollywood star who had parts in "Revenge of the Nerds," "Fear and Loathing in Las Vegas," and reality show "Dancing With the Stars." Busey is interested, and so is another female character that was the co-star in Xena: Warrior Princess. "It's got a lot of dialogue to it, it's got seedy drug dealers," Whalen said. The storyline is partially based on a real-life character that died of a drug overdose. "She was alive when I wrote it, we actually dated," Whalen said. Right now, the title is "Freak," but he might change it.
Behind the Camera
Being a local filmmaker and having a production company doesn't automatically come with limo drivers and opening day galas. "Canned Hunt" did debut at the Cinema Arts Theatre in Fairfax as did a couple of his other films throughout the years, but there is the constant need for someone to financially back his films.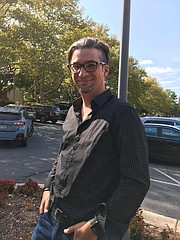 Everyone is a freelance actor too, so once they are on the set, out comes the egos and arguments. That's where free food comes in handy, courtesy of Whalen. "As long as you feed them, have a nice environment, and don't be a jerk," everything usually goes well, he said. There are a few times when the script calls for nudity, it has to be handled professionally. Usually this involves a woman. "You have to have them as totally at ease as you can," Whalen said.
The editing process is always longer than anticipated. "I don't think people are ready for that," he said, and has had a few people drop out of sight about then. Like Alfred Hitchcock and occasionally Francis Ford Coppola, Whalen has thought of being in the films as well, just for a bit part. "I was tempted to do some bazaar cameo," he said, but hasn't made that step yet.