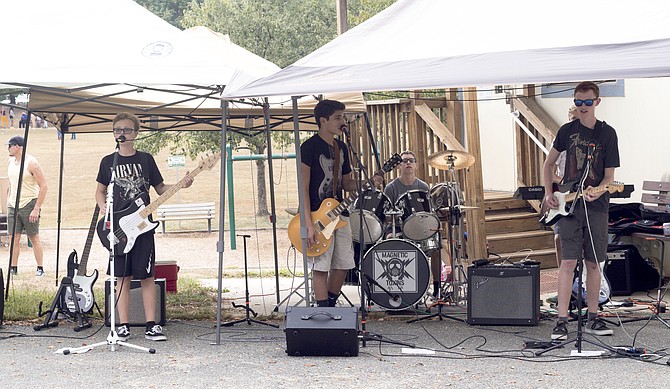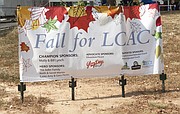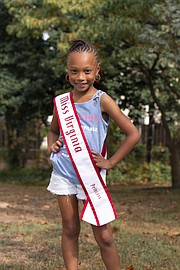 Many Lorton community hands came together on Sunday, Sept. 29, to help with the Lorton Community Action Center's (LCAC) annual event "Fall for LCAC," between 1-3 p.m. Almost 100 volunteers showed up to lend a hand. Among those who volunteered their time were the Mason Neck Lions Club and the Magnetic Toxins, a band made up entirely of high school students, who played while the volunteers worked. Volunteers were encouraged to bring their kids, to make the event family-friendly with a pumpkin decorating station, where children can enjoy while also volunteering and watching their parents give back.
In total, volunteers helped process 4,180 pounds of food, including almost 500 pounds of pet food; 1,750 pounds of rice; 200+ hygiene kits; 1,000 fruit snack bags; and more than 100 packages of feminine hygiene items. In addition, LCAC raised more than $16,000 to help purchase more food for fall.
The Executive Director of LCAC, Linda Patterson, said: "What makes this event so nice is folks can bring their kids, they can come and volunteer for a while and it helps kids understand the need to be active and engaged in the community and that our community is better when all our neighbors have a better life, not just some."
SYDNEY HARRIS, 7, is a prime example of LCAC meeting its goal of encouraging the community to give back. Harris is 2019 Miss Virginia Princess. As part of her community service for the pageant, Harris chose to help LCAC because according to her mother, Kimberly Harris, she wants to help people who don't have access to food. Young Harris shared, "I did three lemonade stands this month to help raise money for families in need," raising $657.25 plus food donations.
Harris's mother, with a beaming smile said: "I'm super proud of this little girl. She worked really hard. She made her posters and the lemonade, and her sister made pound cake. "It was beyond what we thought she was going to make. Last year she made about a $100. This year, over the course of the three lemonade stands, plus some friends via social media donated online, she was able to make [money]."
LCAC has been serving the community since 1975, striving to provide services to low-income families in the area from ESL classes, financial literacy, a free legal clinic, resume writing and so much more. When asked who is coming in asking for their services, Patterson sheds light on a mixed demographic in need of help, "We are seeing a burgeoning population of seniors, so people who are senior adults who are aging in place of Lorton community, Lorton/Newington/Fort Belvoir, who need help because they are living on a fixed income and they can't always afford to put food on the table and pay for their housing and or their medicine and things like that." The senior population they serve has changed dramatically from 25 senior households in the Fall of 2011 to now serving around 140-150 senior households, a trend that has also been seen across Fairfax County.

PATTERSON also highlighted: "We serve 200 families weekly through the food pantry, and more than 70 percent of the total people served are under age of 18. Hunger for children is a huge challenge in this community as it is all over the country, again this is not unique to Lorton, this is all over the country which is why it is important to have food pantries like LCAC's but also supporting services like SNAP and WIC and federal programs, free breakfast and lunch programs at the schools because those help meet the ongoing needs of low-income families."
Patterson points out that "the challenge is the income disparity has left many low income families struggling because their wages have not kept pace with the cost of rent and child care and that's what sends them here to get food on a regular basis so they are guaranteed to then turn and use their funds to help put gas in the car so they can go to work or pay child care or ensure they have rent for the month all those kinds of things. The supportive service is only possible because of this amazing community."