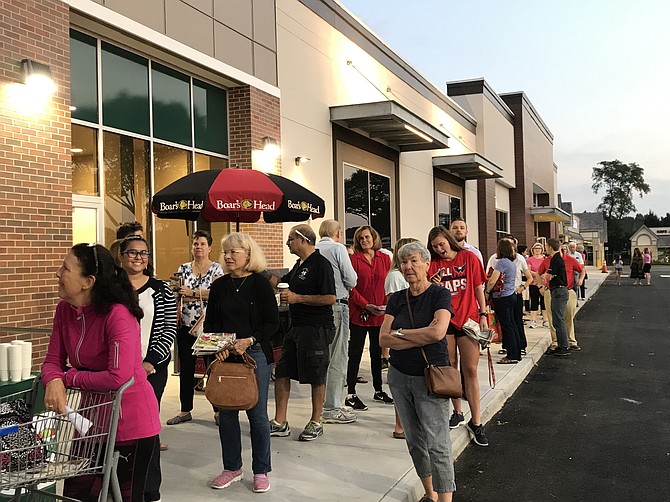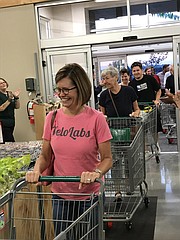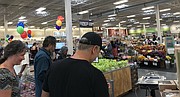 Sprouts Farmers Market, Inc. a healthy- and organic-centric grocery chain out of Phoenix, opened its doors at 7 a.m. on Oct. 2 for the grand opening celebration of its first store in Virginia located in the Town of Herndon at 494 Elden Street.
Kalia Pang, senior public relations specialist at Sprouts Farmers Market, was on hand to assist with the official ribbon cutting and grand opening events.

Before welcoming patrons into the store, Pang provided a private tour of the nearly 31,000 square foot store and explained what made Sprouts different, what it offered, and the impact on the community.
"The big difference is seen as soon as you walk in. The floor plan is really wide-open. People enjoy shopping here. It's a happy experience. Fresh produce is at the center of the store. People gravitate towards us for any produce need, but we're also full-service."
Pang said that from Sprouts' seafood to its service deli with made-to-order sandwiches, to the freshly squeezed juice and sushi made in-store, as well as the butcher shop with custom cuts, everything Sprouts provided reflected approachable access to healthy food. "It's really the whole nine yards, and prices are excellent. ...We believe that you don't need to be wealthy to eat healthy." With more than 300 bins and barrels of scoopable bulk items, grains, nuts, seeds and treats, customers concerned about the environment could bring their containers to fill up, Pang said. Staff would pre-weigh each container, called tare, and write the weight on the jar.
Pang said that with Sprouts' fresh produce, a large number of bulk items and low prices, customers will come to them.
Jared Hornyak, store manager, added: "Spouts is about bringing healthy living to all communities."
Christina James of Reston was one of the first people through the door at 7 a.m. She brought her son Elliot, 4½. "We thought it'd be fun to check it out. Produce, I was told, is really good."