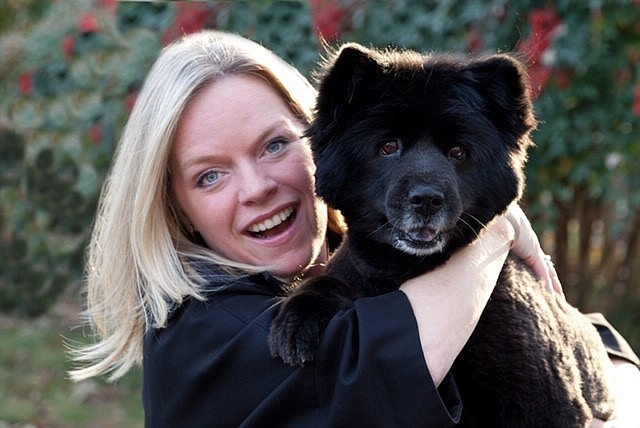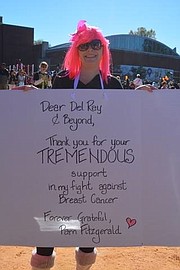 Pamela Sue Fitzgerald, a longtime Del Ray resident and active community volunteer, died at her home Sept. 7 after a long battle with breast cancer. She was 51 years old.
Born Jan. 3, 1968, in Portsmouth, Va., Fitzgerald was a 1986 graduate of Great Bridge High School. She continued her education at Virginia Commonwealth University, where she graduated in 1991.
Fitzgerald lived in Richmond, Atlanta and Rockville prior to settling in Del Ray in 2008. She was the vice president of marketing for a national association until her mother, Diane Fitzgerald, became ill with cancer. She became her mother's companion and caregiver and together they battled cancer until Diane's death in 2015.
Fitzgerald was a popular volunteer at Del Ray community events including the Turkey Trot, Art on the Avenue and Taste of Del Ray. In 2010, she received the citizen Star Award from the Del Ray Business Association for her work as the DRBA membership co-chair as well as the planning of the association's monthly meetings.
As one friend said, "Her smile and her gigantic heart were endless, always helping the less fortunate." Even while battling cancer for the last five years, Fitzgerald continued organizing breakfasts at the Carpenter's Shelter, raising funds at Art on the Avenue at her favorite Pie Contest, and helping the Bellefonte Wizards.
Fitzgerald is survived by her father Bob Fitzgerald of Alexandria, her brother Robert Fitzgerald, his wife Elizabeth Fitzgerald, their daughter Vivian Fitzgerald of Austin, as well as numerous aunts, uncles, cousins and extended family and friends.
A celebration of life is scheduled for Saturday, Oct. 12 at 2 p.m. at the Mount Vernon Recreation Center, 2701 Commonwealth Ave.
In lieu of flowers, donations may be made to: Bellefonte Wizards c/o Kelley Cares Foundation --www.kelleycares.org; Carpenter's Shelter -- www.carpentersshelter.org; or Lost Dog & Cat Rescue Foundation -- www.lostdogrescue.org.