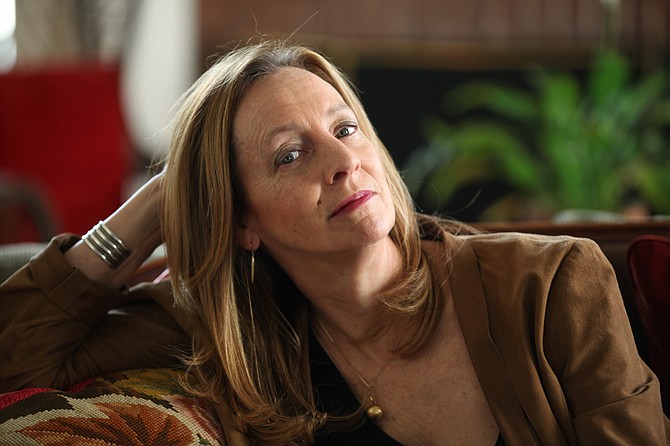 What was the prolific composer Leonard Bernstein's inspirations to create the music for "West Side Story" or "Candide"? Where did his sometimes boisterous, sometimes wrenching, sometimes jagged notes originate from? How did he develop such an identifiable sound and style as an orchestra conductor?
Northern Virginia audiences will have the opportunity to hear answers to these questions and more, when Jamie Bernstein, daughter of Leonard Bernstein, visits the Pozez JCC of Northern Virginia for an informative conversation built upon her memoir "Famous Father Girl: A Memoir of Growing up Bernstein." In her own right, Jamie Bernstein is a writer, broadcaster and filmmaker. She travels the world as a concert narrator.
"Having Ms. Bernstein as our first author of the 2019 cultural arts season at The J is a gift to the community," said Sarah Berry, The J's Arts and Ideas Director.

"This program also gives us a unique opportunity to weave Ms. Bernstein's beautiful memoir into our performing arts series by including live music from Marcolivia." As a quartet, Marcolivia will highlight how Leonard Bernstein bridged the gap between popular and classical music. They will also perform music from composers that influenced Bernstein.
In a conversation with Jamie Bernstein she indicated she will chat about the life of and life with Leonard Bernstein, the man she calls "larger than life." She made it clear that "all the love and energy he put into the world comes back."
As for some of his inspirations in his creative career, Jamie Bernstein noted that her father had great spirituality as a deep essence. The musical notes "he strung together are uniquely identifiable as his finger print."
Jamie Bernstein also noted her father's symphonic works such as the violin solo from the slow movement of his "Serenade" and the rollicking "Profanation" from the "Jeremiah Symphony."
"All the love and energy he put into the world comes back," said Jamie Bernstein. She noted his "dogged hope" for a better world as contained in the music and lyrics of "Somewhere" from "West Side Story." Bernstein composed the music and Stephen Sondheim the lyrics; "Somewhere a place for us/Peace and quiet and open air/Wait for us.
"Our event with Jamie Bernstein and Marcolivia is for everyone, regardless of your knowledge of Bernstein. The J welcomes all through our doors, and offers diverse programming to appeal to the community at large," said Sarah Berry.
Where and When
Pozez JCC of Northern Virginia presents Jamie Bernstein, author of "Famous Father Girl: A Memoir of Growing Up Bernstein" at 8900 Little River Turnpike, Fairfax, VA. Event on Friday, Oct. 25 at 1 p.m. Tickets: $25 (general admission), $38 (admission and book). Information and tickets: visit www.jccnv.org or call 703-537-3000.