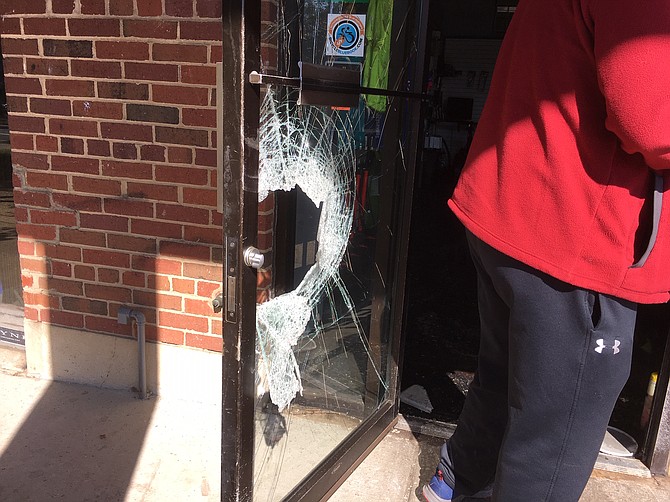 The six-alarm fire that swept through portions of the Belle View shopping center in the early hours of Monday October 21st will have a profound effect on the community, businesses and employees.
As with most disasters, there will be financial impacts not covered by insurance. Mount Vernon Lee Chamber of Commerce, working with the Belle View Merchants Association and community members, has initiated a Fundly site to assist businesses and employees. Those interested in donating to the fire relief effort may visit https://fundly.com/belle-view-shopping-center-fire-relief to make a contribution.
More than $5,000 had been raised as of Monday morning. This is a generous response and we appreciate the support to help these businesses reopen and again provide their quality services and products to the community.
The Belle View Shopping Center has served as the "town square" of the community since its founding 70 years ago. Residents from all over the Mount Vernon area frequent its shops and restaurants. Small businesses are the heart of our community. Some businesses are already getting back on their feet.
Those most affected include Alexandria Music Company, Belleview Cleaners and Launderers, Bread & Water, Dishes of India, GolfTec, Roy Rogers Restaurant, Spokes Etc., Taekwondo Masters, Wine and Design, and Yido Ramen.
For more information about the emergency relief effort contact Holly Dougherty, Mount Vernon Lee Chamber of Commerce, 703-360-6925, hollydougherty@mtvernon-leechamber.org; Kevin Greene, The Virginia Florist, Belle View Merchants Association President, 703-765-3355, kwcgreen@aol.com; Steve Larsen, 703-856-8113, steve@larsendesignbuild.com