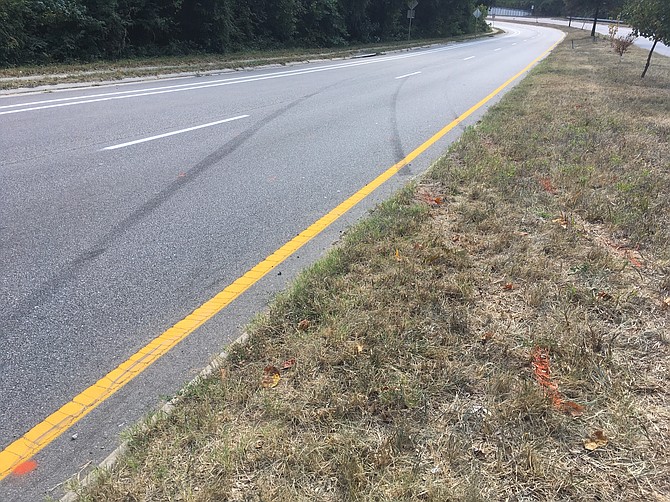 Detectives from the Franconia Police District Crash Reconstruction Unit continue to investigate a fatal single-vehicle crash that occurred around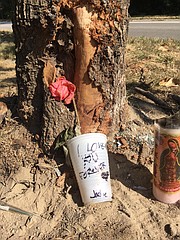 5:50 p.m. on Saturday, Sept. 21. Officers responded to the area of Telegraph Road and Beulah Street for a crash involving a 2000 Dodge Neon that hit a tree. The driver, Lauren Roucka, 27, of Woodbridge, was taken to an area hospital and pronounced dead. Three adult passengers were taken to an area hospital and were treated for injuries that were not life threatening.
A preliminary investigation determined that Roucka was traveling north on Telegraph Road near Beulah Street when she lost control and hit a tree in the median. The tire marks across the road seem to indicate the car swerving from the right lane, across the inner lane to the median where it hit a tree. Detectives are still working to determine if speed and alcohol were factors.
For a few hours on Saturday evening, the road was reduced to one lane heading south, and the lanes were blocked heading north, and traffic was detoured over to the southbound lanes.
Anyone with information about this crash is asked to contact the Fairfax County Police Crash Reconstruction Unit at 703-280-0543.