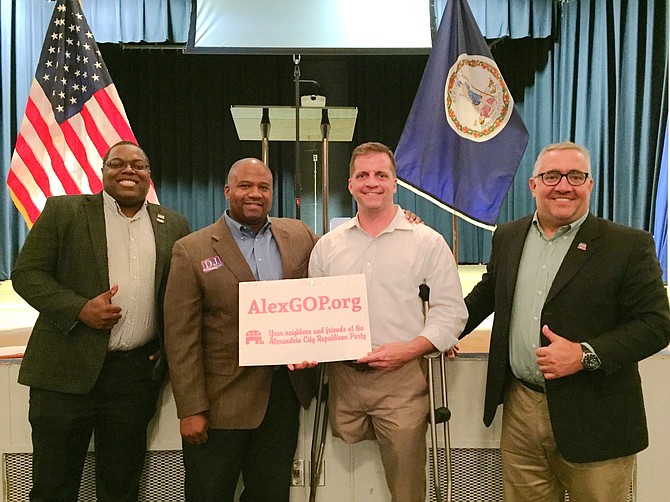 The Alexandria Republican City Committee's (ARCC's) September meeting highlighted guest speakers D.J. Jordan, candidate for the Virginia House of Delegates in the 2019 election, and Daniel Gade, 2020 Virginia candidate for US Senate.

D.J. Jordan said the stakes are high in this fall's election, adding "My name is on the ballot, but it's our values on the line." He believes abortion, Right to Work laws, protecting small businesses by holding the line on the minimum wage, and legislative maps are at stake. Jeff Dove, a candidate for Congress in 2020, also attended the meeting and spoke of his strong support for Jordan.
Daniel Gade, a veteran and Ph.D., focused on the need to come together as Americans.
The audience also received a briefing from Pete Benavage on the status of city-proposed changes to Seminary Road, a major traffic artery in Alexandria. Benavage, an ARCC member and a representative of local neighborhood civic associations, expressed frustration with city officials for seeming to ignore the will of the vast majority of local residents who have voiced their opinion on the issue.
ARCC (at www.alexgop.org) is the local branch of the national Republican Party.