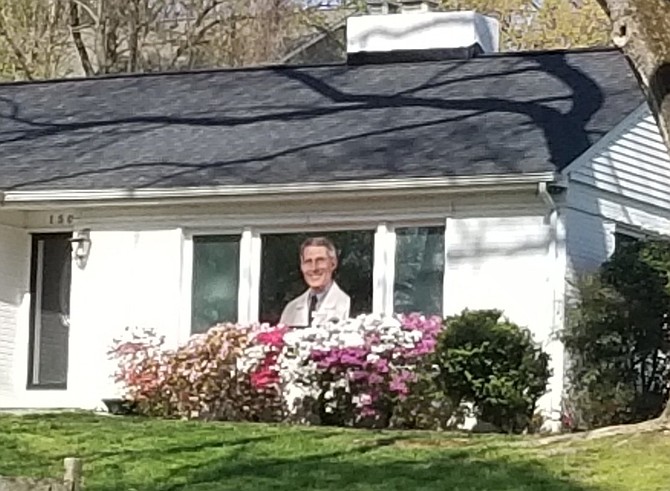 As Sen. Scott Surovell proceeded down Sherwood Hall Lane, a face in the window caught his eye, a huge picture of Dr. Anthony Fauci, reflecting support for his effort against the COVID-19 virus.
"Dr. Fauci has a big fan in the 36th Senate District. ... @KrizekForVA and I have some creative constituents," he wrote on twitter.
It was the work of Cameron Unz Curtis, a resident who supports Fauci's efforts as top scientist providing guidance on coronavirus. "We are huge Fauci fans," she wrote. Curtis has supported Fauci through the years, and likes the fact that he's worked without political bias. "He's thoughtful and not reactive," she wrote.
Fauci is head of the National Institute of Allergy and Infectious disease since 1984, and has advised six Presidents on global health issues.