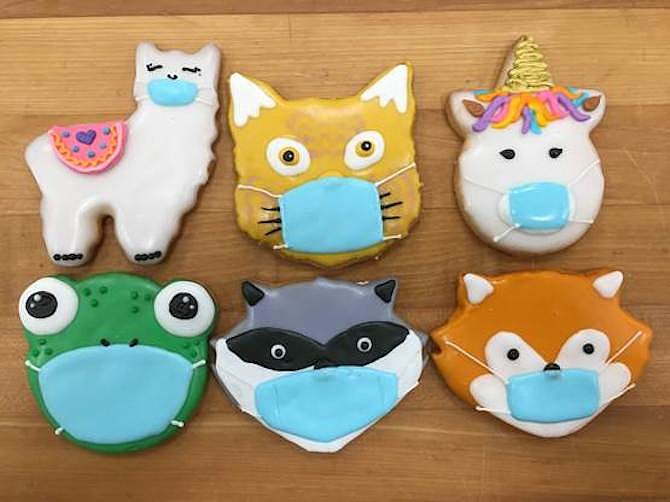 Maribeth's Bakery has its humble beginnings at the Old Town Alexandria Farmers Market 34 years ago, back when farmer's markets weren't the cool, trendy thing. From those roots, we have grown into a wholesale company serving Washington DC metropolitan area hotels, caterers, museums, professional clubs, etc. employing up to about 40 people.
Since the onset of the pandemic, Maribeth has committed to all her employees that she will pay them their full wages and benefits until things resolve. This necessitated a quick, and I mean QUICK, pivot into an online retailer/delivery company. Thank goodness Maribeth had taken a website design class just this January! The idea of online sales has been something on our minds for a few years now, but who knew that our thriving 34-year-old wholesale company would have been put in the position of a daily gross of $0.00 overnight to necessitate such a move.
Please check out our website www.mbbakeryonthego.com to see what we're up to. You can see by the above snapshot that we have a voice here at our formerly anonymous wholesale company that is beckoning an audience. Can you hear our voices?
The Team at Maribeth's Bakery
Alexandria, VA