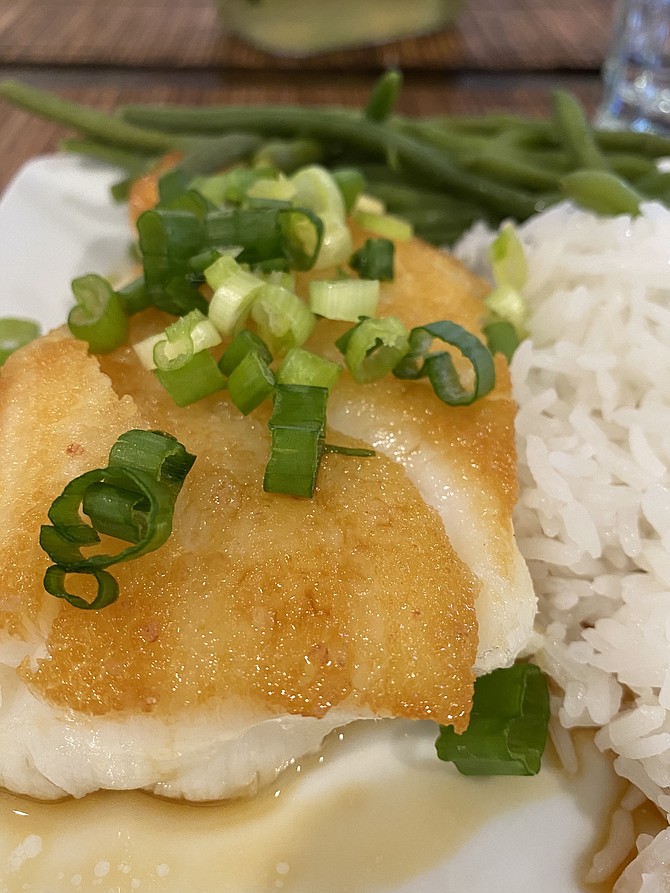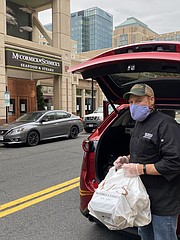 One hundred and one Chefs Market items. That's the total number of fresh, grocery-store-like pantry and refrigerator items, not grab & goes, one fine dining restaurant in Reston Town Center is selling directly to customers. That's everything someone would have on hand to prepare most any meal if they went to the local supermarket, or if one was open, to a farmers market.
Jim Barrett General Manager at McCormick & Schmick's in Reston Town Center scrambled like other restaurateurs when COVID-19 and Governor Northam's Executive Order #53 put a stop to his dine-in customers. He navigated the new normal and reinvented the restaurant's business model to grab & goes like other food venues. Recently, he leaned into another revenue stream advocated by his customers, one that is mutually beneficial. Barrett is selling them grocery store-like items commonly found in his restaurant's menu offerings plus the ever-elusive roll of toilet paper, and he's doing so at comparable prices.
"Over the last week, I've opened it up and added about 30 items. And it really incorporated a little bit of everything to what guests have been asking me for when they can't seem to find them in the grocery store," Barrett said. Called "McCormick & Schmick's Chefs Market," the April 18 shopping order form read like a walk through a well-stocked farmers market and more. Green beans, asparagus, goat cheese, butter, tomato juice, linguini, sourdough boule bread, chicken breast filet, tilapia, shrimp, sea bass, vanilla ice cream and yes, the toilet paper.
"Everything's coming locally," said Barrett. "Don't want to go to the grocery store and wait in lines or be surrounded by people? We are here to serve you. Here are the items we have available and bring out to your car. Call us in advance to place your order," read his Chefs Market list.
According to Barrett, many people were calling interested to learn more. "I've got two orders this morning from a couple I met walking by here yesterday. They had a friend come. So it's word of mouth right now and putting it on Facebook...I think we're creating an avenue for people who can't, or who won't go to the grocery store...There's no need for anybody to sign, or to touch, or to talk. We can put the order right out there on the table, or masked and gloved we will bring it out and put it in the trunk for you. You don't have to get out of your car. That's perfect," said Barrett.