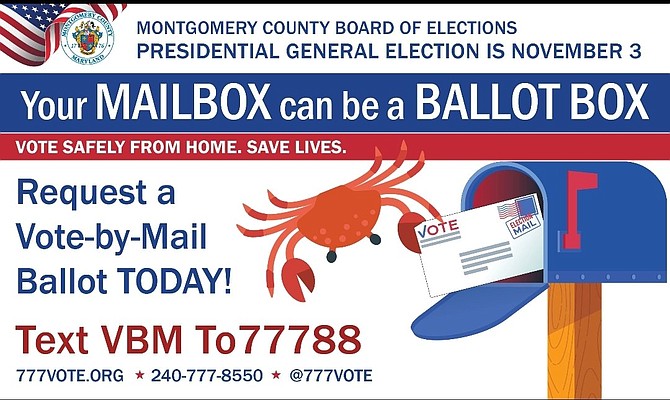 Your ballot to vote by mail will NOT be mailed to you automatically for November's Presidential Election. You must request your ballot.
You do not need to give a reason to vote by mail, which is sometimes called "absentee voting". Any registered voter may apply for an absentee ballot. Be sure to return your ballot by mail or in person to the Board of Elections in Gaithersburg. If you do not return it, you may only cast a provisional ballot at the polls or on Election Day. Absentee and provisional ballots cast by eligible voters are all counted before the results of the election are certified.
Requests to receive your ballot by mail or fax must be received at least one week before Election Day, Tuesday, November 3, but with current uncertainty around the Post Office, it doesn't make sense to wait. You may vote an absentee ballot in person at the Board's office in Gaithersburg until Election Day. Tuesday, November 3.