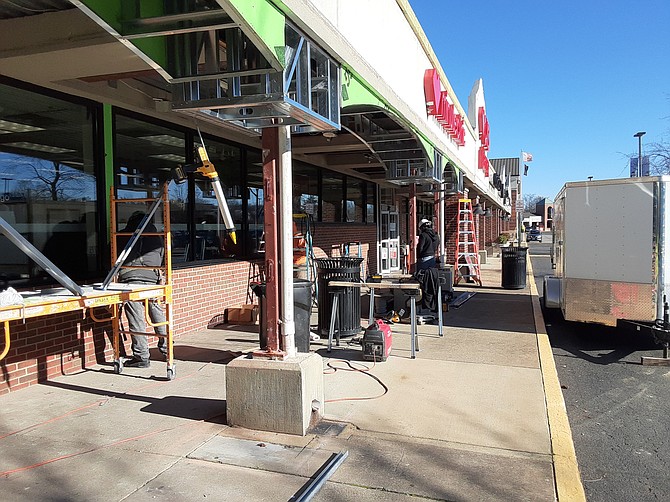 In early December, shoppers aren't the only ones busy at Belle View Shopping Center in Mount Vernon. Construction teams are on site as well, putting the final touches on the renovation project that has been ongoing.
The center still has the same tenants, but out front, there will be new façades, roof supports and a fresh look for the center.
The first plan was unveiled over the summer by center owner Wire Gill LLP, who proposed to build a mixed-use facility on the 16-acre parcel consisting of retail, office, and mid-rise multifamily residential uses with a maximum building height of five stories. Local reaction against the proposal resulted in withdrawing the plan.
That type of development might be in line with the future Embark Richmond Highway plan that is being developed by county planners, but many people spoke out against the proposed density at Belle View.