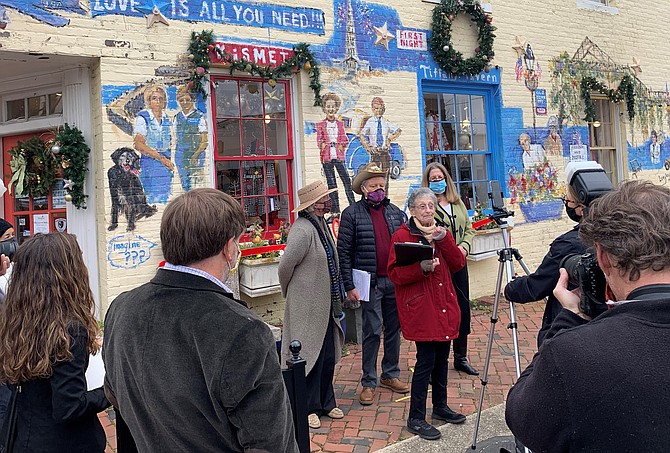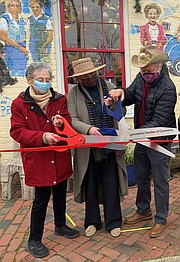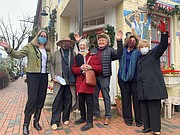 Long before the trendy boutiques and celebrity chef restaurants came to town, upper King Street was lined with used car dealers and empty storefronts and considered by many a sketchy part of the city.
But Nina Tisara, a photographer with a studio near the King Street Metro, and Howard Rooks of Mount Vernon Realty, had a different vision for the area. Together they joined forces and in 1991 formed the King Street Metro Enterprise Team, a business organization dedicated to promoting the oft-overlooked part of Old Town.
"The Old Town Business Association predated KSMET," said Tisara in recalling the beginnings of KSMET. "But Howard and I both wanted to form a business organization that focused on promoting the merchants along upper King Street."
Eventually KSMET and the Old Town Business Association merged, but not before KSMET and local business owners led a transformation of upper King Street into a lively destination of retail shops and restaurants.
Imagine Artwear owner Carol Supplee was an early member of KSMET. She decided to celebrate the organization by commissioning artist Len Garon to paint a mural on the side of her building at the corner of King and Fayette streets. On Dec. 4, that mural was formally dedicated with city officials and former members of KSMET in attendance.
"I wanted to honor my fellow business owners," said Supplee. "I had a blank wall and an idea. It was serendipity."
With a theme of "Love is All You Need," the mural begins with a rendering of Supplee's dog Hobbs and ends with the iconic Hard Times Café horse. In between are Supplee with Peggy Amsterdam of the American Freedom Train Foundation, Tisara and former Chamber of Commerce president Red Supplee, Joe Egerton of Arts Afire Glass Gallery, First Night fireworks at the Masonic Memorial, David Martin of Goldworks, a canopy of flowers at King Street Garden's Park, Ann Hopkins, and the Hard Times horse in honor of founders Jim and Fred Parker.
"Carol's vision was to celebrate wearable art," added Tisara, who served as KSMET president in 1991. "In that way we all could become in a sense walking galleries. A brilliant marriage of business and the arts."