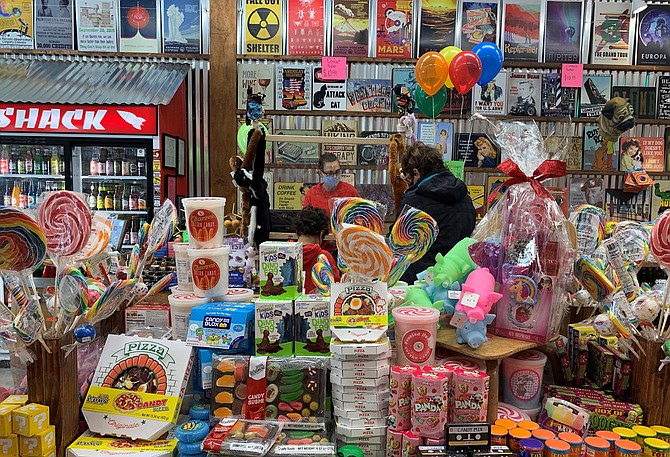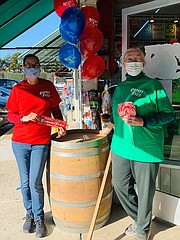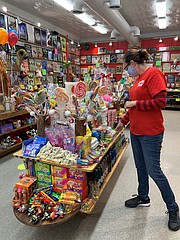 The phrase "excited as a kid in a candy store" took on new meaning as Rocket Fizz Soda Pop & Candy Shop opened its doors Dec. 11 among the shops in Fairlington Centre.
The locally-owned shop is part of the Rocket Fizz franchise and blends a vast selection of soda pop flavors and candies from yesteryear, all wrapped in a colorful and nostalgic motif.
Owner Tonya Kemp decided to open the shop earlier this year after losing her job in May.
"I had visited a Rocket Fizz in Traverse City Michigan and fell in love with the concept," Kemp said. "I lost my job in May and wanted to do something for the community and for my family and thought this would be a great idea."
The shop specializes in soda, candy and novelty items. Rocket Fizz produces its own line of soft drinks with unique flavors and markets candies that are rare to find or in limited production, such as those that were popular during the 1960s to 1980s.
"We have lots and lots of old time nostalgic candies," Kemp said. "Rocket Fizz is famous for its Rocket Fizz sodas with random flavors like bacon, grass and cookie dough. We also have gag gifts and items like Dissentmints with Ruth Bader Ginsburg on them – lots of great little things for stocking stuffers."
Rocket Fizz Soda Pop & Candy Shop is located at 1721 Centre Plaza in the space formerly occupied by Diversions next to the CVS at North Quaker Lane.