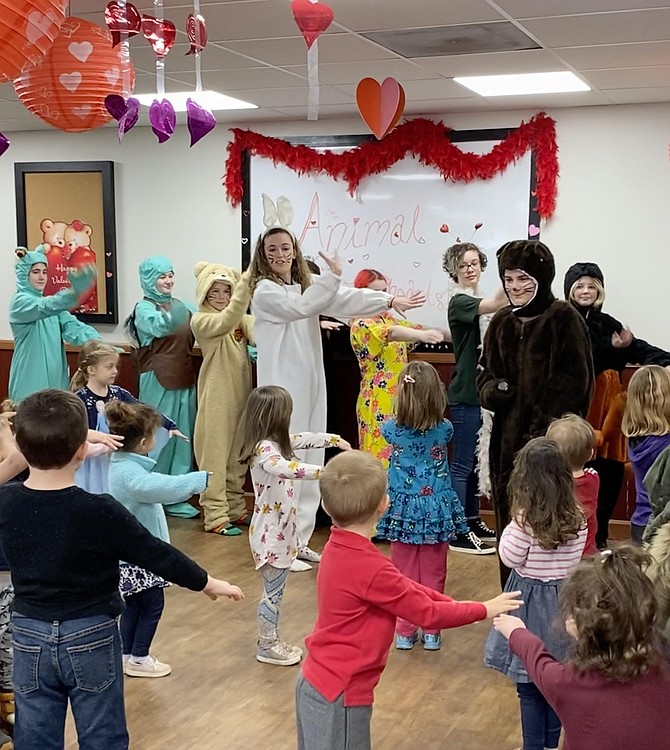 The Hidden Pond Nature Center held its Annual Animal Sweethearts Dance on Saturday morning, Feb. 8. Young would-be dancers and animal lovers, between the ages of three and five, were invited to participate in dancing, refreshments, crafts and seeing live animals.
The Center, tucked into the woods at the end of Greeley Boulevard in Springfield, offers a regular calendar of indoor and outdoor events to educate all ages on area wildlife, streams, and woodland ecology through the seasons. Registration fees support the Park Authority.
Upcoming events include animal feeding with worms on the menu, and campfire talks on tracking, pelts, and skulls.
Information on upcoming events and pre-registration is at https://fairfaxcounty.gov/parks/hidden-pond, or at 703 451-9588.