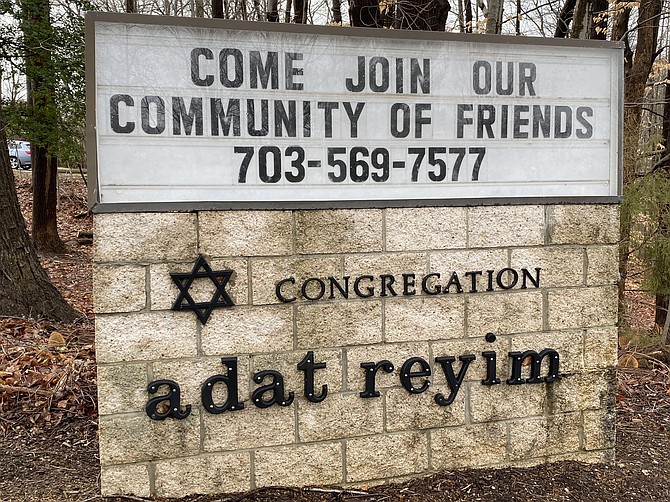 On Friday, Feb. 7, Lt Col Alexander Vindman was removed from his job on the National Security Council and escorted from the White House.
In a statement, his counsel, Ambassador David Pressman, said "There is no question in the mind of any American why this man's job is over, why this country now has one less soldier serving it at the White House. …During his decades of service to this country, LTC Alexander Vindman has served quietly but dutifully, and he has served with honor. He came into the public eye only when subpoenaed to testify before Congress, and he did what the law demanded. …The truth has cost…his job, his career, and his privacy."
Called a hero by many for his courage to testify, his faith community made a statement of support following his removal from the National Security Council position. "The Vindman Family is a valued member of Congregation Adat Reyim's community of friends. We are proud to support Lt Colonel Alex Vindman during this challenging time."
Vindman become a nationally known figure during his October 2019 testimony before the United States Congress. HIs testimony was part of the U.S. House of Representatives' impeachment investigation of Trump. Vindman was the first White House official to testify who was actually on a July 25, 2019 telephone call between President Donald Trump and Ukrainian President Volodymyr Zelensky. His testimony corroborated previous testimony from foreign affairs official, Fiona Hill, and William B. Taylor Jr., Acting Ambassador to Ukraine. Though lauded for his professional testimony by many, he was also denounced by Trump and Republican lawmakers.
A career Army officer, Vindman will be reassigned within the Army. He is a Purple Heart recipient for injury sustained during the Iraq war in 2004.
Ambassador Pressman represented LTC Vindman during the Congressional impeachment trial. He served as ambassador to the United Nations for Special Political Affairs during the Obama administration. At the end of that appointment, he entered a law practice.
Rebecca Geller, Synagogue Adat Reyim's co-president, said, "If community members are seeking ways to show support, we are honored that the Vindman family has requested that donations be made to the synagogue via www.adatreyim.org in honor of LTC Vindman. We are accepting letters/postcards of support on his behalf…."
Though recently announced, the small congregation of about 250 members and families has been overwhelmed by hundreds of letters in support of the Vindmans.
Adat Reyim, which means "community of friends" is a non-affiliated Jewish congregation which celebrates the diversity of Jewish beliefs, located in Springfield.