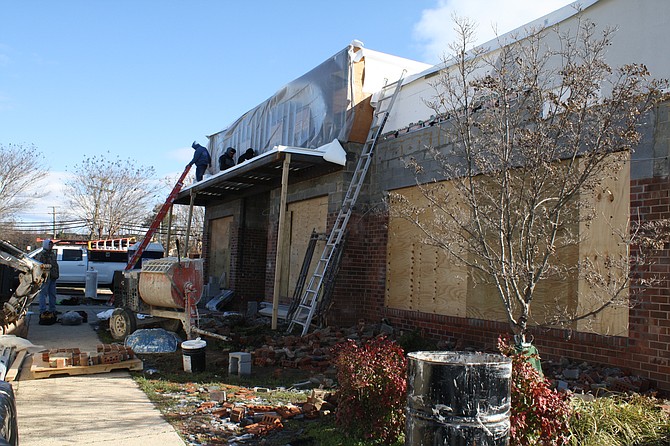 For years, coffee drinkers in the Saratoga area of Springfield have been flocking to the Starbucks in the Saratoga Shopping Center on the way to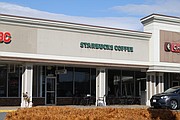 work, or throughout the day for their cup of joe. It's become such an attraction in that shopping center that Starbucks is moving soon to a separate building across the parking lot in a space that was once occupied by Capital One.
The new space will have everything that makes Starbucks the "third place," in some people's lives, and more including a drive-through window for the morning crowd that needs to hit I-95 to get to the office.
According to Eric Davidson, Senior Manager, Communications at Regency Centers, "Starbucks has in fact signed a new lease to relocate from their current in-line space out to the pad building (previously occupied by Capital One)," he said. "We've also signed a lease with Domino's to backfill the existing Starbucks location."
Regency is a property developer with headquarters in Jacksonville, Fla. that manages the Saratoga Shopping Center, and Davidson is a former resident of Northern Virginia.
The current store is typical of the older Starbucks locations, with one door in the front, a few tables, a small counter and a space for those waiting for drinks. It's a typical blueprint that's outgrown its use. One employee of the Starbucks seemed to think the moving date was March 26 but she wasn't sure the date still stands.
The South County Federation looked at the application for the Starbucks to move a few years ago and officially put their stamp of approval on the plans. They noted the transportation impacts, and "a traffic study was performed and shows minor impact on the ingress & egress from the shopping center," they stated in their resolution. "Therefore, be it resolved that the South County Federation supports this application to relocate Starbucks with a drive through to the vacant Capital One building in the Saratoga Shopping Center."
Currently work is moving along on the "pad," as they call it in shopping center lingo, and the new location is shaping up. The Capital One had a drive thru window, and the construction plans took down the existing one, and are apparently rebuilding another in its place. The demand for coffee shops is not going away. According to Starbucks, they've opened 539 new stores in the last quarter, and now have a total of 31,795 stores worldwide.