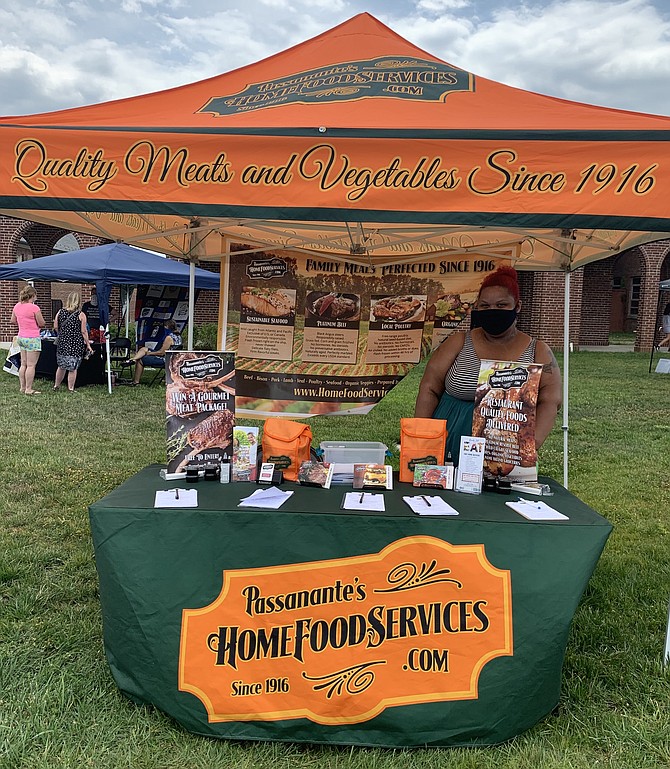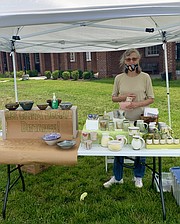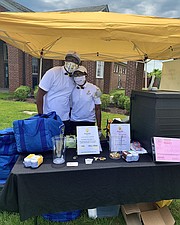 On the warm Saturday morning of June 27, the Lorton Workhouse Arts Center hosted the first of its weekly Community Markets. Music played as small businesses set up tents and sold products from food to jewelry.
"We knew we had a space that is truly unique. We thought why don't we get our local community back here and do something like a farmer's market but with a twist? Where we would invite various businesses to participate to let people know that they're back in business, to give them the opportunity to do so safely and also surrounded by beautiful, historical structures of the Workhouse," said Elena Romanova, the Chief Development Officer of the Workhouse Arts Center.
Many of the businesses that attended were negatively affected by COVID-19.
"I had to cancel probably up to 40 events between March and the end of June because of COVID," said Carla Mangone, an owner of Pet Wants Chantilly.
But one business actually saw positive effects from the pandemic.
"I do home parties, virtual parties these days actually, which is great because that means I give away free sparkle to people. It's great because we now do parties without borders. I can do parties with anyone across the country versus just locally from going into their homes," said LaChundra Lindsey of Touchstone Crystal by Swarovski.
The event provided a venue for local businesses to reconnect with customers.
"We don't have a storefront so… a lot of our business comes through events like festivals and markets," said Natasha Ettienne-Johnson, an owner of HoneyCakes Desserts in Lorton. "I think this platform is good for people in the community who don't know so much about our product and give them the opportunity to try something different."
One business even came from Pennsylvania.
"A lot of our marketing is done at events similar to this where we're actually talking to people and interacting with them face-to-face. Since we're not able to do this … we haven't really gotten to interact and explain and kind of let people know about our services," said Nicole Powell of Passanante's Home Food Services in Bristol, Pa. "We have people who definitely were in dire need of our services. I'm just trying to bring awareness to our company and our products and let people know that they have other options other than going to the grocery store."
Representatives from the Workhouse also had tables set up to announce their summer camps.
Some customers shared the reasons they came to the event.
"I came out to support the small businesses that are local to this area," said Sarah Mazzello of Springfield.
"The Workhouse Arts Center is one of my favorite places, I love coming here on a pretty regular basis," said Jess Morris of Alexandria. "We haven't gotten out much recently so we heard about this and went to come check it out."