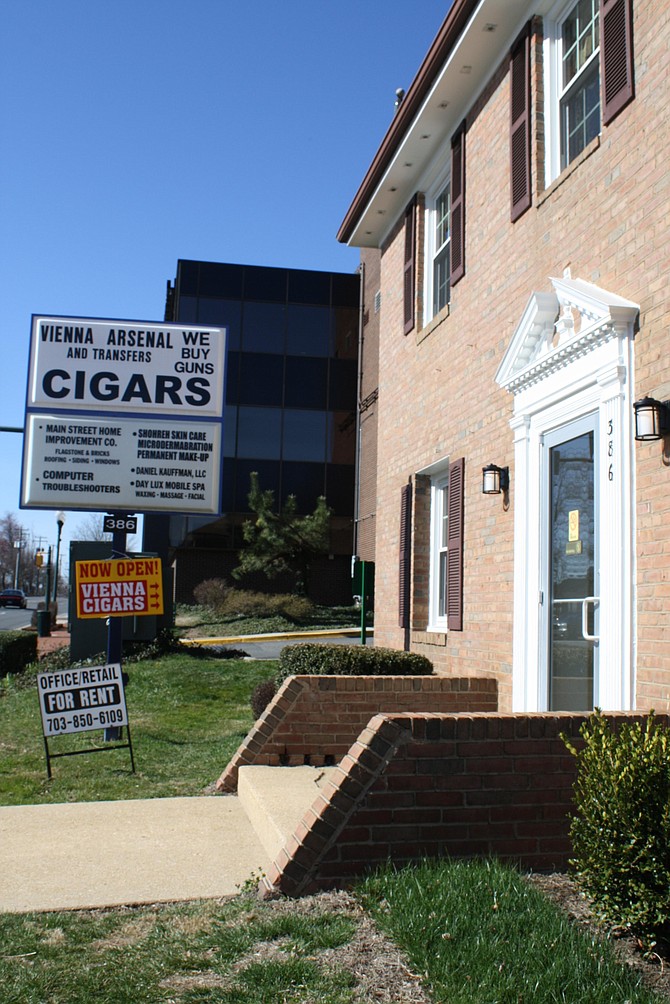 On the northeast side of town, Vienna Arsenal has an office on the second floor of a nondescript building they share with a tax accountant, diabetic supply company, a construction business and a computer repair shop. In the early morning hours of Monday, March 2, at approximately 6 a.m., the Vienna Police Department responded to a burglary report at the Vienna Arsenal gun store located at 386 Maple Ave East. Upon arrival, Vienna Police officers met with the business owner, who advised that the business had been burglarized.
Investigation revealed that the suspects forced entry into the establishment and stole approximately 25 firearms. Vienna Police Detectives and Agents from the Bureau of Alcohol, Tobacco, and Firearms (ATF) are investigating the case.
"Detectives are working on the case," said Juan Vazquez, Town of Vienna Police Public Information Officer. There was no additional information released, and some nearby residents heard about it but didn't know much more.
"I was a little surprised that we have one in downtown Vienna," said Jane Gryder, a nearby resident who didn't have a negative outlook towards a gun store, but was surprised that there was a robbery. So was Bill Molitor of Wheat's Landscaping, a few blocks away. "A little uncommon for this area for it to be robbed," he said.
Wheat's did have a couple of trucks stolen a few years ago, Molitor said.
During a visit to the shop, there was no comment from the man behind the counter, and they turned all questions to management, who have not responded to an inquiry as of press time. One man had a gun holster on his belt.
To respond with information about this investigation, please contact Detective Leroux at 703-255-6322 or email him at Scott.Leroux@viennava.gov.