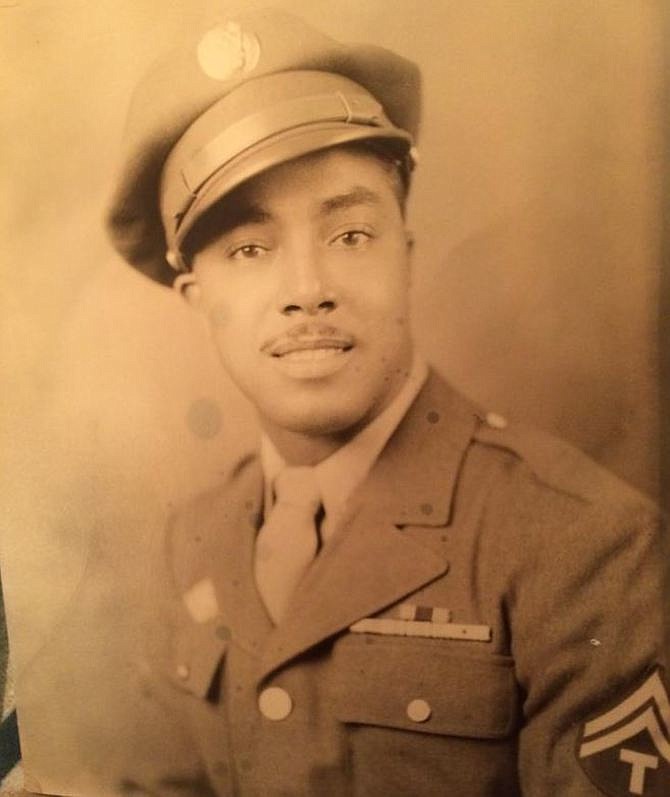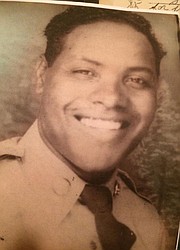 For many African Americans who served in the military, it was an honor to put on the United States Uniform and represent their country, but it was also a pride in seeing their own families look up to them as men and no longer as boys.
Three members of the Davis and Shanklin families survived their military tours in three different wars.
William was born in 1915. Before he was drafted in the Army, William was a waiter for the U.S. House of Representatives on Capitol Hill. He was the first family member to be drafted in World War II when he was 28 years of age. He served in the United States Army, 16th Battery, Oct. A.R.D. at Camp Jackson, South Carolina. A medic, his tour was from 1943 to 1946. After he was discharged from the military, he landed a job at the Federal government as a clerk. William was married to Marion Smith. On Nov. 16, 1979, William died at the age of 63. He is buried at the Washington Street United Methodist Church Cemetery in Alexandria, Va.

William's brother, Chester Leroy Davis was born in 1927. Before he joined the Army, he was self-employed in Alexandria. He served in the Korean War. He was a cook. While he was in the military, he played for the Negro Baseball League. He later received a transfer to work in the Mess Hall where he became a cook for the Special Forces at Fort Carson, Colorado. After he was discharged from the Army, he worked on many jobs in construction. His dream was to become a cook. Chester was married to Deni Evans Figgins. On June 22, 2018, Chester died at the age of 90. He is buried at Quantico National Cemetery.
David Andrew Shanklin was born in 1936. His Uncle Samuel married Annie Senora, the sister of William and Chester. Unlike William and Chester, David voluntarily enlisted in the Army in 1955. Before joining the Army, he worked at the City of Alexandria School Board as a sweeper. He served throughout the Vietnam War. He continued his military career in the Army and later in the reserves. David liked the military so much he made it his lifetime career. When he became old, the military retired him on honorable discharge in 1996. He was a Master Sgt.
David still wanted to work, so he worked at Saint Elizabeth Hospital as a pharmacist technician for 29 years, and retired from the hospital in 2006.
His family and friends fondly knew David as "Sonny." He was married to Mary Ella McFadden. On Nov. 13, 2016, David at the age of 80 died at his home in Washington, D.C. Greene Funeral Home in Alexandria handled the funeral services. He is buried at the Arlington National Cemetery.
The Shanklin family had two other family members who served their country. Gwendolyn Shanklin and Edgar David Shanklin both served in the United States Navy.
William (Billy) Henry Davis and his siblings grew up at 716 Wolfe Street. They attended Parker-Gray School.
The Davis and Shanklin families are very proud of the military service William, Chester, David, Gwendolyn and Edgar rendered to their Country.
Char McCargo Bah is a published author, freelance writer, independent historian, genealogist and a Living Legend of Alexandria. She maintains two blogs, https://theotheralexandria.com/ and https://findingthingsforu.com/.