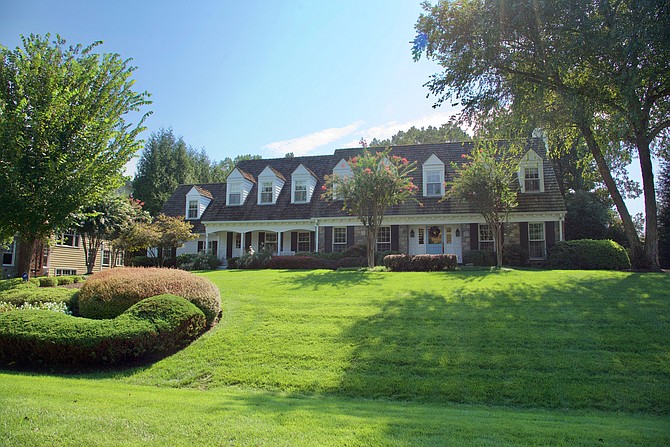 Residents love Potomac for many reasons: good schools, convenient location to all of Montgomery County and D.C., peaceful neighborhoods, and the sense of community.
Recent interviews with local Realtors and Adam Greenberg, president of the Potomac Chamber of Commerce, listed those and other reasons people want to move to Potomac.
"I love the community," Greenberg, who lives and works in Potomac, said.
The sense of community came up again and again.
Greenberg is the president and founder of Bagels 'n Grinds and Restaurant Zone, Inc., the company that manages Potomac Pizza restaurants in Chevy Chase, Potomac, Rockville and Gaithersburg.
"Many of the communities in Potomac provide a sense of community that appeals to many prospective buyers. With so many people now working from home and/or working with online classes, many Potomac homes have ample interior space to allow members of the family to have their own space," Alexa Kempel from Compass Real Estate said. "In many cases people love the homes on larger two-acre lots that offer opportunities to enjoy a pool, which was especially popular this summer, sports/tennis courts, decks and gardens."
Patti Marsh, who is with Long and Foster, is a long-time resident of Potomac. She likes the convenience to shopping, restaurants, churches, and the lovely neighborhoods, she said.
"We also have access to the best schools in the state of Maryland," she said. "I think that is a major drawing point. Buyers say, 'Find them something in the three Ws [Winston Churchill, Thomas S. Wootton and Walt Whitman] school districts.'"
Susana Zhuo, a Realtor with Taylor Properties and an active member of Potomac Elementary School PTA, said: "Potomac is a wonderful place to grow up. It's safe, has great schools, has no shortage of restaurants, and boasts wonderful nature on the C&O Canal. [People] want to live here [for the] schools; the strong academics all around the Potomac area brings in many families looking for a great education for their children."
As for herself, she said, "I love turning on my street seeing the mini horses and feeling the peacefulness of my neighborhood. The sunsets also never disappoint."
As such a good place to live, Potomac has experienced a real estate "boom" during the pandemic.
GCAAR [Greater Capital Area Association of Realtors] states that Potomac Median home sales price is $910,000, up + 0.8% from last year, Zhuo said. "My listings have been selling in days; buyers are encountering multiple offer situations. Buyers are definitely increasing and out looking for homes that have workspaces and outdoor settings."
Kempel added to the reason for the active real estate market in the Potomac Area.
"Much of this market is a direct result of the historically low interest rates improving a buyer's ability to afford 'more home,'" she said. "But I believe the biggest driver of the market excitement is because the inventory of homes is so much lower than it has been in at least 5 years. This was a direct result of the pandemic. Sellers who were still living in their homes and were planning to stay while their home was actively on the market pulled back because they didn't want people coming through their homes during the pandemic. Subsequently mainly vacant homes came on the market, reducing the level of inventory tremendously.
"Potomac has always had many choices of communities in different price ranges that appeal to buyers from out of town, buyers in Germantown and Gaithersburg looking to move closer in, and buyers from D.C. looking to have larger living space and outdoor space. Potomac still provides a great value even with the most recent price increases."