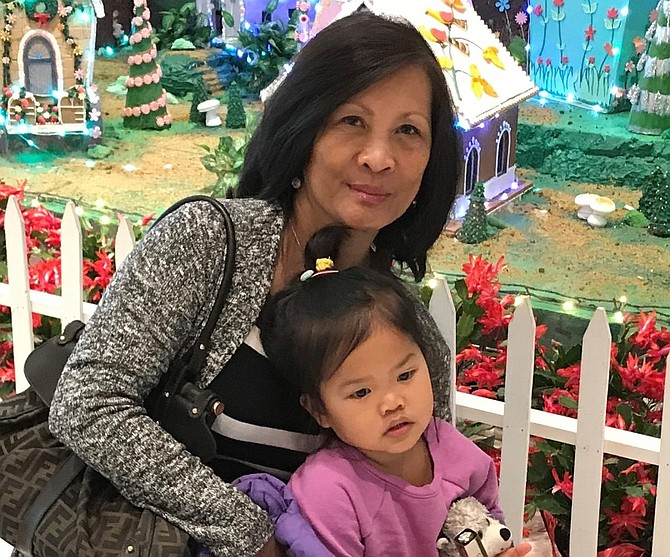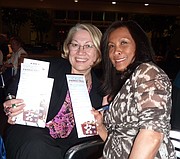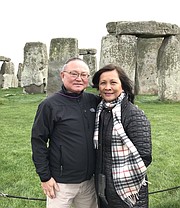 Evelyn deLottinville, vice president and branch manager at the Duke Street branch of United Bank, died Sept. 28 after a brief battle with leukemia. She was 64.
deLottinville was a founding member of the West End Business Association and served on the organization's board for many years.
"Evelyn was very active in the business community and a leader among WEBA members," said Peter Baldwin, a past president of West End Business Association. "She was well respected and well liked in business as well as in her personal life. Her death at such a young age is shocking and very sad."
Evelyn Ocampo deLottinville was born March 8, 1956, in Tarlac City in the Philippines. She immigrated to Hawaii in 1976, where she met her future husband, Army officer James deLottinville. The two married and together raised two sons. deLottinville settled in Northern Virginia following her husband's retirement from the military.
deLottinville was a prominent fixture in the Alexandria business community. Her support of countless charities and business events extended beyond the West End to organizations across the city.
"Evelyn was my very first and only personal banker," said Realtor Elizabeth Lucchesi. "She shared great hugs and experiential knowledge from being a mom, to a grandmom, to a woman in business who deeply cared for those around her. What a blessing Evelyn was to the Lucchesi Family - we were made better because of her of care and trust."
In addition to her energetic spirit in the business community, deLottinville was known for her love of orchids and passion for playing Bunco.
"I first met Jim and Evelyn at Fort Leavenworth in 1989," said Jean Hoogland. "Evelyn was so helpful when we moved to the DC area. I started a Bunco group and Evelyn was one of the original members. I loved hearing her say Bunco! and she was always so proud of her husband and her boys. I will so miss her smile."
deLottinville is survived by her husband James, sons Jarrel and Eric, a daughter-in-law, two granddaughters, the Ocampo family and a vast network of friends. A memorial service was held Oct. 13 at St. Bernadette's Catholic Church in Springfield. Memorial contributions may be made to the Leukemia & Lymphoma Society at https://www.lls.org/.
"On behalf of Evelyn's many friends at the Alexandria Chamber of Commerce, we will miss her generosity of spirit, her willingness to help friends and business owners who sought her opinion, and her limitless kindness and patience," said Chamber of Commerce president and CEO Joe Haggerty. "She was viewed by all as everybody's friend. We will miss her dearly."