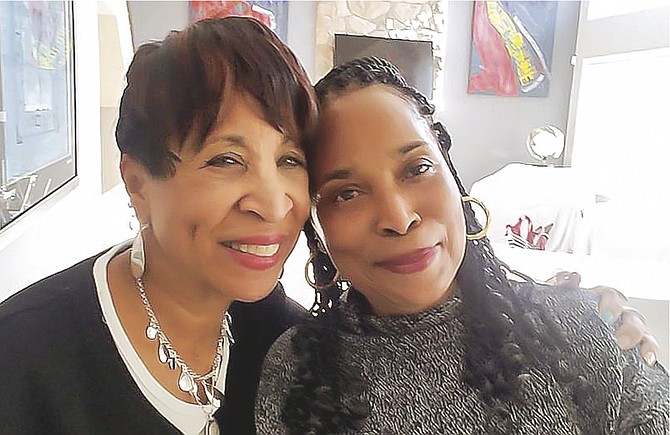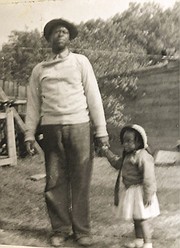 There are many stories in Alexandria about its past and when the West End of Alexandria was rural. I had a conversation with two cousins who grew up on Johnson's Lane, and they reminisce about the wonderful life they had with their grandfather, Wilmer Benjamin Henry.
Rita Murphy Harris, Toniette Henry Duncan and Sylvia Henry grew up in their grandfather's house at 116 Johnson Lane and later at 1021 Woods Place. Rita said, "Johnson Lane was a dirt and muddy road. I did not know that people outside of our neighborhood viewed our community as being less fortunate until my friends who lived outside of my neighborhood told me." She said that her grandfather was a good cook, but she and her cousins did not eat some of the things he cooked. She said, "My grandfather cooked a lot of things: rabbit, eel fish, pigs' brains and tongue. We thought the food looked strange so we ate a lot of cereal. Today, that type of food is called delicacy."
Rita is nine years older than Toniette. Toniette's memory of her grandfather was about success, not about failure. She said, "My grandfather's Johnson Lane's property was where Chinquapin Park is today. He owned at least four acres of land and it was paid for." She also remembers that her grandfather encouraged her to do well in life. As a teenager, she was not comfortable the way she looked, but her grandfather told her that she was pretty.
Both women recalled an interesting incident at their grandfather's Johnson Lane property. Rita and Toniette said, "The chickens, roosters and turkeys would chase us every time they see us. Sometimes we tried to get into the house without them seeing us but they always saw us coming and then they would chase us around the yard. We were afraid of them."
They said their time they spent with their grandfather at Johnson Lane and at 1021 Woods Place was the best time of their lives. Their grandfather's Johnson Lane farm was a place of adventure they will always remember.
Their friends and neighbors in their community had great regard for their grandfather. He held many positions, as a waiter, janitor, mail carrier and the community barber. He worked at the Theological High School and at the Theological Seminary. Everyone in the Seminary community called their grandfather Mr. Wilmer. This meant a lot to his grandchildren who grew up during segregation, when black people were addressed by their first name, regardless of their age.
Wilmer Benjamin Henry and his wife, Willie Mae Carter were born on February 22, 1898. His father was from Bedford, Virginia and his mother was from Fairfax, Virginia. Wilmer's grandchildren who lived with him were the children of his daughters, Marie Elizabeth Henry and Corrine Idella Henry. Wilmer has two children that are still living today, Marie Henry Murphy-Spinner and Burnette Ralph Henry. His son, Burnette still lives in Wilmer's house on Woods Place.
Wilmer was a hard-working man who continued to work for the Theological High School as a custodian until he passed away on December 16, 1981, and he was 83-years of age. He left a great legacy for his children, grandchildren and his community. His two granddaughters have reverence and fond memories of their grandfather. He was a man of modest means but he was rich with love for his family and community.
Char McCargo Bah is a published author, freelance writer, independent historian, genealogist and a Living Legend of Alexandria. She maintains two blogs, https://theotheralexandria.com/ and https://findingthingsforu.com/.