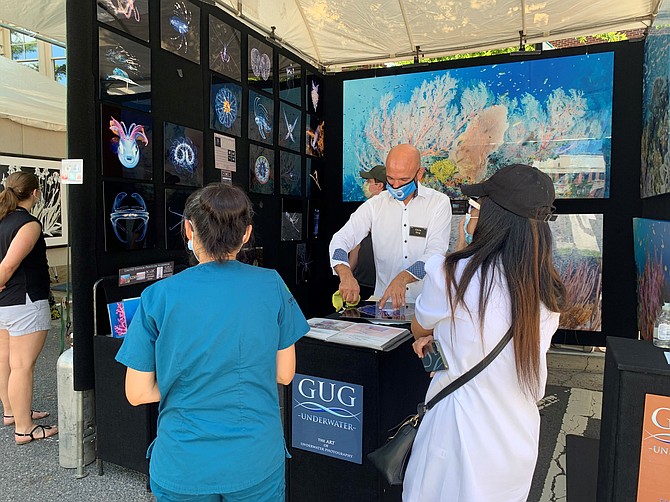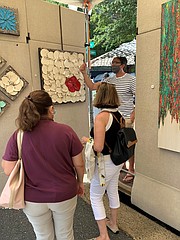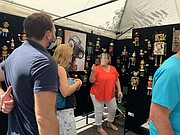 The 18th annual Alexandria Old Town Arts Festival took place Sept. 12 and 13 in the Carlyle district, one of many changes to the city's longtime arts festival.
The festival announced the change in location earlier this year from King Street to the Carlyle district. Under COVID-19 regulations, safety precautions were in place for both exhibitors and attendees.
"I like this location a lot," said Ana Jones of Ana's Jazzy Art. "King Street has that old world charm but here it is calm and serene where customers can walk around and take it all in. King Street would get so crowded sometimes it was like a herd walking by."
Safety measures included more spacing between booths and required masks for artists and attendees.
"I have provided a COVID station with masks, gloves and sanitizer in case anyone needs them," Jones added.
Mixed media on canvas artist Colin Maher said that the artists were not informed of the decision to leave King Street.
"The artists don't really know why we left King Street," Maher said. "But this venue is more cohesive, and as long as we're in Alexandria, the location is not an issue for us."
Artist Bob Ferraro of North Branford, Conn., agrees.
"We love the location," Ferraro said. "Set up was easy and while attendance seems slower, there are a lot of other factors involved this year. "We are happy here."