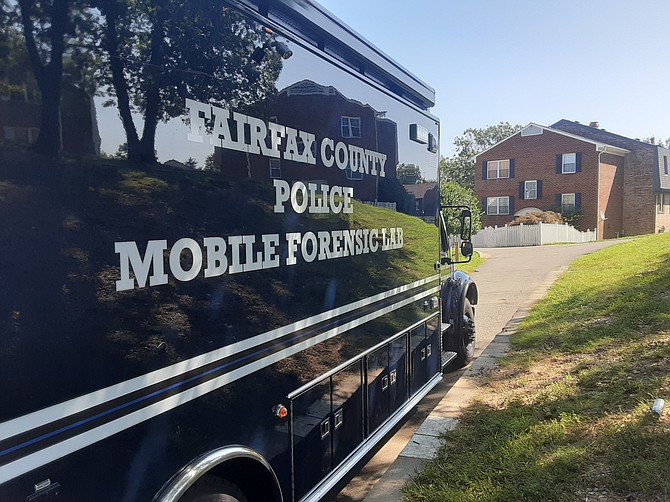 Around 9 p.m. on Sept. 21, Frank White heard gunshots right outside his front door, and grabbed his children and headed downstairs so they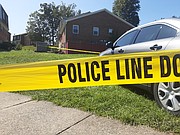 wouldn't get hit by any stray bullets. "It sounded like machine gun fire, it was crazy," he said.
A couple of shots hit the back of his house, and when the shooting stopped, he heard cries for help so headed outside to see if he could help. The police showed up and "they were in the backyard all night," White said.
According to police, officers from the Franconia District Station responded to the 9800 block of Hagel Circle around 9:22 p.m. for a reported shooting. Upon their arrival, officers found Leonard Brown, 37, of Alexandria, lying on the ground with apparent gunshot wounds. Officers rendered aid until rescue personnel arrived. Brown was pronounced dead at the scene. A second man was also shot and taken to the hospital with life-threatening injuries.
The Office of the Chief Medical Examiner will conduct an autopsy to determine the cause and manner of Brown's death. This is an active investigation and detectives continue to conduct interviews, process evidence, and canvass the area for witnesses, the police said.
Hagel Circle is a street right off Richmond Highway in Lorton, and has been on police radar in the recent past, mostly for minor incidents, but also some more serious. In January this year, there was a break-in where a resident was stabbed; in February there was a car theft; on March 4, attempted robbery; in April there was a package theft; and in June, a license plate and cell phone were stolen; there was a shooting that resulted in a minor injury; and a domestic assault that ended with the suspect barricaded in the house. These incidents were all on Hagel Circle, police reports stated.
Following the shooting death on Sept. 21, several responded on social media. "That's crazy I heard it outside my house," wrote Haroon Ahmad.
"We heard at least 12 shots fired," wrote maxthekit.
A veteran spoke out: "Some of us here are just veterans trying to be closer to treatment. There are a few bad apples but for the most part... Everyone is amazing! Hard working, Family oriented, normal people!"
White and another man had some ideas to improve the situation in the neighborhood.
"More lights," one man said.
"It's a community thing," White added.
Supervisor Dan Storck (D-Mount Vernon) has been involved with this area and supported the development of a new Lorton Community Action Center co-located with the library and senior center, a couple of blocks from Hagel Circle. Construction crews are working on the center now, and it will be an integral part of the community when it's complete.
"I was very saddened to learn that there was a shooting in Lorton. I have been talking and meeting with Hagel Circle residents to initially respond to their many questions and concerns," Storck said. "Additionally, I look forward to meeting with the community next week, in a Covid-appropriate manner, to provide further information about the shooting, review responses and discuss enhanced community policing options with the community," Storck said.