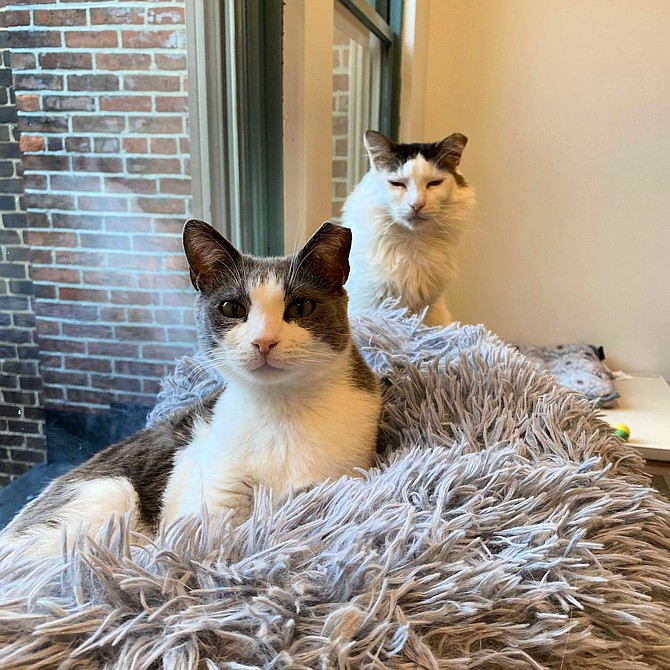 International cuisine, a cat café's first birthday, a beer dinner and Alexandria's summertime celebration of restaurants – the month ahead is shaping up to be a busy one. Here are some of your best bets.
Around the World Cultural Food Festival, July 31
This festival may be getting in just under the wire as July comes to a close, but it counts as a first-weekend-in-August event nevertheless. Take a trip around the world without leaving the city with this food festival, which will highlight international cuisine and beverages from various countries. Admission is free; food and drink available for purchase. 11 a.m.-7 p.m. Oronoco Bay Park. https://www.aroundtheworldfestival.com/
Celebrate Mount Purrnon's First Anniversary, Aug. 1
Turning a year old is a milestone in any business's life, but hitting the anniversary mark in the middle of a pandemic is a feat worth celebrating doubly. Mount Purrnon, Old Town's beloved cat café, hits the mark this weekend, and the business intends to celebrate in style. Drop by to sip champagne, enjoy beer, wine and cider flights, enter to win fun prizes with every reservation, visit with Mount Vernon's Martha Washington and more. Noon-6 p.m. 109 S. Alfred St. https://www.mtpurrnoncatcafe.com/events
Alexandria Restaurant Week, Aug. 20-29
It's that time again! The city's summertime Restaurant Week pulls back into port at the end of August, and hungry diners across the region will once again sample all manner of special tasting menus and other deals that local restaurants are offering. From City Kitchen to Cheesetique, Pasara Thai to Piece Out, the options are plentiful and the deals compelling. https://www.visitalexandriava.com/restaurants/restaurant-week/
Beer Dinner at Hops n Shine, Aug. 26
In tandem with the city's Restaurant Week festivities, Hops n Shine is hosting a beer dinner near the end of the month. Guests will partake of a three-course dinner, which will make use of the $49-per-couple Restaurant Week pricing, and add on a guided beer tasting featuring beverages suitable for pairing with the meal. Reservations recommended. 7 p.m. 3410 Mount Vernon Ave. 
Hope Nelson is the author of "Classic Restaurants of Alexandria" and owns the Kitchen Recessionista blog, located at www.kitchenrecessionista.com. Email her any time at hope@kitchenrecessionista.com.