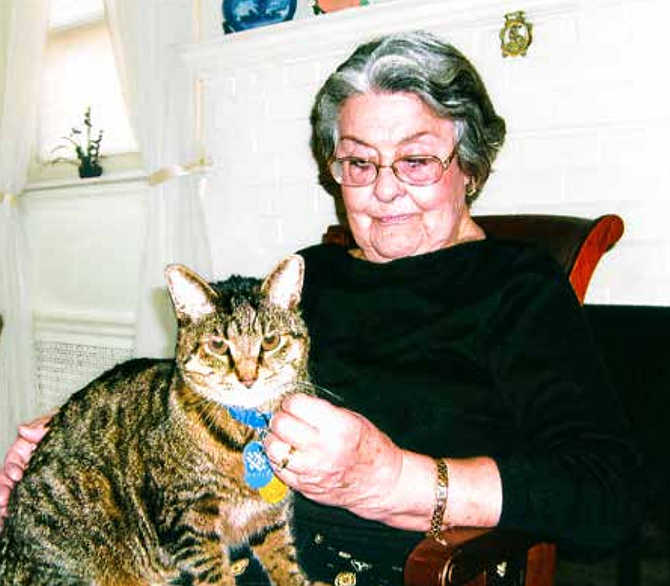 There are few things worse than suffering through the constant pangs of loneliness — feeling like you don't belong anywhere, and as though you lack purpose.
Loneliness creeps in (and tends to stick around) when you don't have meaningful social connections. For a sense of fulfillment, all humans need deep relationships with friends and loved ones who we regularly spend time with. We need to be a part of something bigger, to contribute to lives beyond our own.
It's not just depression and anxiety that accompanies this isolation. According to multiple sources, chronic loneliness increases the chances of cognitive decline, strokes, obesity, and other life-threatening conditions and diseases.  
Feeling lonely can impact people of all ages, but it is more common for seniors to struggle with ongoing loneliness. 
"Older adults are at increased risk for loneliness and social isolation because they are more likely to face factors such as living alone, the loss of family or friends," according to the Centers for Disease Control and Prevention (CDC). Not to mention those big life changes like retirement and children becoming independent adults who just don't need their parents like they used to.
Pets Can Provide Joy and Purpose for Seniors 
In fact, one very effective antidote comes with four legs, fur and, most importantly, unconditional love. 
It's true: pets are proven to reduce loneliness and depression, as well as a whole host of other issues. It's difficult to feel lonely when you have a four-legged family member who is always excited to see you, who forces you out of your bubble of isolation, and who depends on you for everything.
Recognizing the life-changing impact of pets on seniors, the Animal Welfare League of Arlington (AWLA) formed a relationship with Culpepper Garden, a nonprofit Arlington retirement community that provides affordable housing and other services to lower income seniors. As a result of this connection over the last five (plus) years, the AWLA has given a number of Culpepper Garden residents the opportunity to own pets, and without the burden of associated costs.
"We developed this relationship with Culpepper because it's the largest local low-income retirement community in Arlington, and unlike many other senior living places, they allow pets," Jennifer Davies, AWLA's Community Care Coordinator, said. "It's been such an honor to make pet ownership possible for so many people, and to support them through the whole process of it — regardless of their income, ability, or age."
Consider Culpepper Garden resident Julia Mignosi. Her life recently changed when she adopted Sirena, an AWLA cat with whom she felt an instant connection.
Knowing that Mignosi and Sirena were a match, the AWLA facilitated their permanent union, all while waiving the standard adoption fees. 
Now, Sirena is a full-time resident of Mignosi's apartment, where she has already settled in as the apple of her new owner's eye.
"We were able to work with Culpepper's director so that Julia was able to adopt this calico cat she really liked," Davies said. "It's hard to describe just how amazing it felt to be a part of that — causing meaningful change in her life just by waiving pet fees."
Mignosi is grateful to the AWLA for making it possible for her to provide a forever home for Sirena — a companion who needs Mignosi's love and support. At the same time, Mignosi is already fulfilled by having Sirena in her life. 
"The AWLA is so great, placing cats with folks like me who are cat lovers," Mignosi said. "And we are doing great. Sirena was very shy at first, but she seems to feel right at home now. She is a wonderful cat and has brought so much happiness to my apartment. I can't thank the AWLA for all they did to help me adopt such a sweet, gentle kitty."
Keeping Pets and Their People Together
Mignosi can simply enjoy and love Sirena without having to worry about the logistics of providing for her. This is all because of the AWLA's community outreach programs, which will give Mignosi (as well as other pet owners who need a little help) practically everything she needs to keep Sirena as comfortable and healthy as possible.
These AWLA programs provide the community with a full spectrum of free and low-cost resources and services for pet owners who need them — including Culpepper Garden residents. 
Services and resources include: a pet pantry that offers free pet food and supplies; training and education programs; mobile veterinarian offices; transportation services for people who need to get their animals to in-office vet appointments, and more.
"We want our community to know that we support people of all ages, at any stage of life," Chelsea Jones, AWLA Senior Communications Specialist, said. "This is especially important for senior citizens, who are more likely to be isolated from their families, and who probably have more time to spend with an animal. We are all about making sure that seniors can keep their pets, too. ... We know that age is just a number."
Making dreams come true specifically for cats and "cat lovers" like Julia Mignosi.
Mignosi can thank the AWLA for her new family member, but she can also thank the late Gladys Shulaw — a cat lover herself who died in 2018 at the age of 101. 
A long-time Arlington resident, Shulaw was so passionate about saving cats that, in her will, she bequeathed money to the AWLA for the establishment of a fund to support the adoption, care, and keeping of cats.
"The bequest arrived with a note from her friend, Dr. Karin Pettit, and a photo of Mrs. Shulaw with her beloved cat, Brownie, who she adopted from the AWLA," according to the AWLA's 2019 Annual Report. 
The note went on to say that "Mrs. Shulaw was fond of telling Brownie's story — that when she brought him home, he walked around the house and decided he would stay."
If only Gladys Shulaw could see today how many lives she's helped change, including — but definitely not limited to — those of Sirena and Julia Mignosi.
As a result of this particular fund, the AWLA has made it possible for hundreds people — and not just seniors — to adopt much desired cats that they otherwise would not have been able to own.
"The Gladys Shulaw Fund was created by the donor to get cats adopted, but she gave us free rein for the money," Davies said. "What we've done with Culpepper Garden is the first senior-specific initiative that we've done with the Gladys Shulaw Fund, and hopefully it will lead to more similar opportunities. But, we've also used the money to offer free cat adoptions, supplies, and services to so many people in general."
Keeping joy alive and loneliness at bay across the entire community
While the AWLA team uses the Gladys Shulaw fund expressly for all things cats, they facilitate the adoption and support for all kinds of animals. The local non-profit also offers plenty of programs for anyone who needs them — whether they own cats, dogs, lizards, hamsters, birds, etc.
And, although it's not in the AWLA's official mission statement, their team cannot possibly count how much loneliness they've reduced and prevented — among seniors and others.
"The Culpeper Garden initiative is a great example of how all of our programs, services, and relationships come together to change lives with pets," Jones said. "Everything we do is always about the pets and the people."