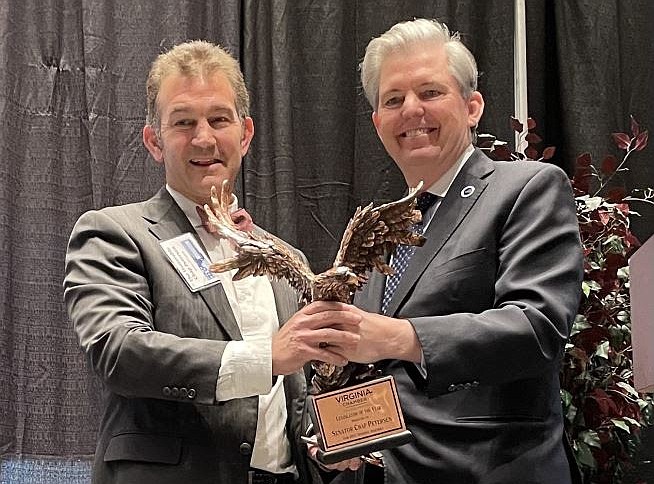 Last Friday, Dec. 3, Sen. Chap Petersen (D-34th) was named Legislator of the Year for 2021 by the Virginia Chamber of Commerce. In his acceptance speech in Richmond, he made the following, three promises:
"1. Extraordinary restrictions based on COVID-19 must eventually end, especially restrictions on children. For almost two years, we have treated them as second-class citizens. In 2022, that will end. 
2. The current budget surplus in Virginia is not based on good stewardship. It's based on our bipartisan decision to not conform our state tax laws to the 2018 Federal tax cuts. So we collected more on the same incomes. In 2022, we must lessen the tax burden on working families.
3. Executive power must be subject to constitutional limits. Unchecked authority is not democratic and rarely leads to positive outcomes. It doesn't matter who is Governor. We need to restore checks and balances."
Petersen said he was delighted to receive the award. Saying "It's always nice to be noticed," he stressed that he's "proud of my two-year fight to protect small business in Virginia."